---
Welcome – We're glad you're here!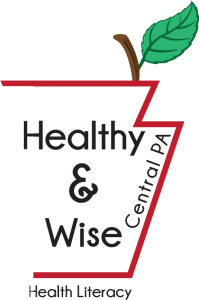 Do you work with or care for older adults? Do you see signs of low health literacy in the people you work with?
Perhaps you're looking for health information for yourself – you're welcome too! You'll find lots of helpful health care related information on our site.
Signs of low health Literacy may be:
Frequent hospital admissions
Poor management of chronic health conditions
Frequent medication troubles
Frustration with their doctors and nurses
Low health literacy occurs when there is a gap between the knowledge and skills of the patient and the demands of today's healthcare system. There are tools you can use to help close that gap.
We invite caregivers, church groups, public libraries, senior centers, and any other person or organization working with older adults to take a look at the resources we've gathered. Your relationship with the people you work with can be great tool to closing the health literacy gap.
We're going to focus on these areas:
---
History of this Initiative
Growing regional awareness about the health needs of older Pennsylvanians led The Foundation for Enhancing Communities to launch an initiative exploring ways the issue is affecting Cumberland, Dauphin, Franklin, Lebanon, Perry, and Northern York Counties. More than 50 community and state leaders across the fields of health and human services were brought together for three facilitated meetings to discuss critical challenges and opportunities to support the health of older adults. In 2013, a formal Task Force on Aging and Health Disparities was formed to focus on several priorities, including health literacy, abuse and neglect, advocacy, and accessibility. Throughout the past year the task force has met regularly to examine ways of building the health literacy capacity of local organizations serving seniors.
Hospitals and health systems have begun to make important strides in addressing health literacy needs; however, other communitybased organizations serving seniors in non-clinical settings still have limited awareness of health literacy strategies and tools. This website toolkit was designed with those community–based organizations in mind.
Task Force on Aging & Health Disparities Current Participants
Chair, Bob Haigh, Consultant & Community Volunteer, Pennsylvania Psychiatric Leadership Council
Sandy Abnett, The Hospital & Healthsystem Association of Pennsylvania
Terry Barley, Deputy Secretary of Aging, Commonwealth of Pennsylvania
Dara Bourassa, PhD, LSW, Associate Professor and Director of Gerontology Department of Social Work and Gerontology, Shippensburg University
Gil Brown, Chief Executive Officer, Hospice of Central PA
Julia Bucher, RN, PhD, Associate Professor, The Stabler Department of Nursing, York College of PA
Jill Buhrman, Director of Services, Dauphin County Area Agency on Aging
Jonelle Prether Darr, Executive Director, Cumberland County Library System
Annamarie Fazzolari, MHA, Development Coordinator, Homeland Hospice
Cindy Hipszer, RN, MSN, CCRN, CNML, Project Manager, Hospital Engagement Network, The Hospital & Healthsystem Association of Pennsylvania
Helen Houpt, MSLS, AHIP
Jim Ingolio, Director of Mission Advancement, Volunteers of America of Pennsylvania
Sharon Kelly, Director, Mission Integration, Pinnacle Health System
Rebecca May–Cole, Executive Director, PA Behavioral Health & Aging Coalition
Martha McGraw, Senior Housing Services Representative, PA Housing Finance Agency
Gloria Merrick, Executive Director, Latino Hispanic American Community Center
Dee Miller, Member, Agency on Aging Advisory Board, Senior Representative to Task Force
Becca Raley, Executive Director, Partnership for Better Health
Lori Clark Robinson, Senior Community Affairs Specialist, Highmark Blue Shield
Gary Scicchitano, Community Volunteer
Katie Shradley, MS, RN, CVRN–BC, Patient Care Manager, Patient Engagement, PinnacleHealth System
Barbara Terry, Community Consultant, PinnacleHealth System
Tina Nixon, Vice President for Mission Effectiveness & Chief Diversity Officer, PinnacleHealth
Susan Wokulich, Director, Allocations & Agency Relations, United Way of the Capital Region
TFEC Staff
Janice R. Black, President and CEO
Jennifer Doyle, Director of Development & Community Investment
Jennifer Kuntch, Communications Officer
Jennifer Strechay, Program Officer for Community Investment