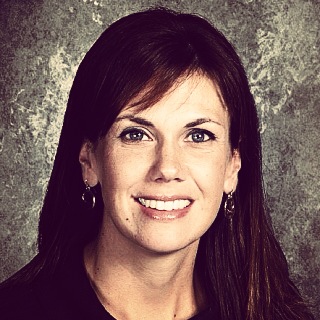 Jessica Ritchie
What is your current profession?
I'm the manager of individual giving at the PinnacleHealth Foundation. I've been at the Foundation for about six months and it's been a phenomenal opportunity.
Do you have any hobbies?
With two little boys under the age of seven, I wish I had one extra hour in a day! When I can find the time, I do like running, skiing and reading.
What is one thing that most people wouldn't know about you?
I was a finalist in the Junior Academy of Science state-level competition as a high school junior. My whole career has been in communications and fundraising–but I secretly want to be a wildlife biologist when I grow up.
What committee(s) do you currently serve on for the Women's Fund?
I am a member of the Executive Committee and I serve on the Development Committee.
Why did you take on a leadership role with the Women's Fund?
My mom, Judy Bostdorf, has worked at PinnacleHealth as a nurse for over 40 years almost completely working to help women and their children and babies. So, I grew up understanding the importance of a women's role in the family and the community, and watching her make sure that women have the resources they need to be successful. I love that the Women's Fund solely focuses on organizations that help women and girls. I identified with its mission immediately and to advance that work has been a true privilege.
Why did you decide to become a member of the Dream Team?
Simply, you have to put your money where your mouth is. I couldn't truly be an advocate for the Women's Fund without supporting it at the leadership gift level myself. The best thing about the Women's Fund is that it's collective philanthropy–so it's $1,000 each from several hundred donors, and that makes a significant impact. The $1,000 was easy to do knowing that so many others were supporting and helping too.
What do you like most about volunteering your time for the Women's Fund?
The Women's Fund annual breakfast is my favorite event because it focuses on the organizations that were granted monies from the Women's Fund each year. These are diverse groups of varying sizes, projects and budgets—but they all have the same mission to help women and girls. Hearing about how the Fund made an impact on their clients and mission makes my time worthwhile. And, honestly, I couldn't ask for a better group of fellow team members on the Executive Committee. It's a powerhouse group of women in the community and I'm honored to share a seat with them at the table.
Are you involved with any other nonprofit organizations? If so, in what capacity?
Board Member, Council for Advancement and Support of Education (CASE) District II
Board Member, Planned Parenthood Keystone
Co–chair of Rotary Club of Harrisburg's Youth Community Development Team
Class of 2014 Community Leadership Series, Leadership Harrisburg
YWCA of Greater Harrisburg
Harrisburg Civic Club
What, in your opinion, is the most important issue facing women and girls today in South Central PA?
Maybe it's because I'm a "working mom" so it's close to my heart, but it's the issues as related to work, family and having a safety net of support. American women have surpassed men in gaining advanced and bachelor's degrees. And yet, while women have entered the workforce in record numbers we are still not as visible in top leadership positions. We also know women on average make about $.78 cents per every $1 a man earns. That is an issue that faces us whether we live in Central PA or else where in the nation.
Often related to the gender pay gap, especially as women decide to have families, is the decision by a woman to leave the work force or take reduced time and be able to successfully balance work and home life. In so many cases a woman can't afford to stay home, so there needs to be better support systems in place so that families can take parental leave, have affordable health care, better reproductive and family planning options, and high quality and affordable childcare. That "safety net"–we need that in order to be successful.
What is one goal you would like to see accomplished by the Women's Fund?
Unlike the above question (!) this is a simple one—to reach the $1 million fundraising goal. Each year we raise more money and support more organizations, and it's amazing to see the impact. When we're able grow the endowment to $1 million, it will roughly generate $50,000 each year to support women and girls in the region. That's significant girl power.
Become a Dream Team Member
$16.66 – Dream It. Charge It. Change It!
For $16.66 a month, you can give the gift of hope to women and girls in the South Central Pennsylvania counties of Cumberland, Dauphin, Franklin, Lebanon, and Perry, and the Dillsburg Area. Make your pledge today of $1,000 or $16.66 per month for 5 years to become a member of the Dream Team.
To start your Dream Team pledge, please contact Jennifer Doyle, Director of Development & Community Investment, at jdoyle@tfec.org, call 717.236.5040, or complete the Dream Team Pledge Form.