Grant Amount: $1,250
Project: Rental Assistance
The program uses a three-way partnership model to bring together professional staff, homeless or at-risk single women and their children, and trained church-based mentoring group. Staff assists in goal planning; teaches budgeting and life skills; provides support services for families; trains and supports mentors; and provides rental assistance through the organization. The role of the mentoring group is to build friendship and provide emotional support; provides practical assistance; models positive parenting; and nurtures spiritual growth. The Bridge of Hope Harrisburg Area program provides rental assistance and professional case management, which allows single women to move directly into their own permanent housing and for the development of a plan for long-term financial stability and success through employment. Funding will support rental assistance provided by Bridge of Hope Harrisburg Area.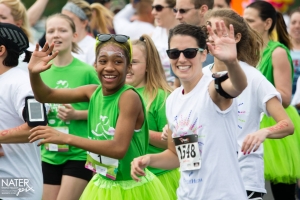 Grant Amount: $2,500
Project: Heart & Sole Middle School Program
Funding to support the Heart & Sole Middle School Program which supports the social, emotional and physical development of middle school girls. Girls on the Run® is a Physical Activity-Based Positive Youth Development program (PA-PYD) which combines a research-based, experiential curriculum with running to inspire self–respect and healthy lifestyles. The Heart & Sole curriculum provides girls with a safe space to test boundaries and try out new leadership roles. Intentionally "girl-centered", the curriculum allows girls and teams to express what is important to them. Coaches facilitate discussion and problem solving and teach girls the skills to navigate daily situations and challenges. The culminating event of each season is a non–competitive, celebratory 5k running event. For many girls, this is the first time that they have set and accomplished a goal of this magnitude. Crossing the finish line is a defining moment which provides an incredible feeling of strength and confidence that can only be achieved by accomplishment.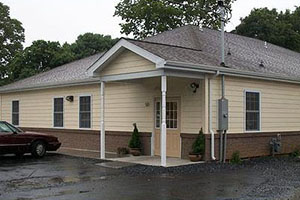 Grant Amount: $1,250
Project: Emergency Family Shelter & Services
Carlisle C.A.R.E.S. (Combined Area Resources for Emergency Shelter) has been serving the Cumberland County community since 2004. C.A.R.E.S. began as a mission through Carlisle United Methodist Church, and after sheltering a few men for a night, members of the church and the community realized there was a much bigger issue that needed to be addressed. As support grew, C.A.R.E.S. was able to offer shelter year round to as many as 60 guests each night, and throughout the years, the need to expand the program has grown. The family emergency shelter allows C.A.R.E.S. to shelter families using a network of churches. There are multiple shelters in Cumberland County and surrounding areas, but C.A.R.E.S. is the only emergency shelter and it acts as a gateway for families to be directed to and receive services in the community. Most families served by the Emergency Family Shelter are single mothers; out of 33 families served in 2014 as of October, 31 have been single mothers. The program helps to empower these women to be the best mother they can be and starts by helping them find a job and housing to support their family. C.A.R.E.S. also works with community organizations to refer guests to parenting classes to improve their skills.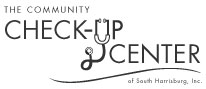 Grant Amount: $700
Project: To Provide LARC Options for Low-income or Uninsured Women
Funding to support Long-Acting Reversible Contraceptives (LARC) for uninsured, low-income, women. There is a documented need for long term contraception for many women in low income situations in this region; numbers are especially high in Harrisburg and particularly in the Hall Manor complex. Without this treatment, so many more unplanned pregnancies will occur. LARC devices are popular because they are very effective and they last from 3 – 10 years, depending on the type. The Community Check Up Center (CCC) always has a waiting list of patients who want one of the devices. Never wanting to turn away a woman that is in real need of this prevention method, the CCC has a "no turn away" policy and pride themselves on being able to provide services for all who enter their facilities. The Community Check-Up Center is a community based non-profit organization working in partnership with the community to improve the health and wellness of low-income women and children through high quality compassionate care.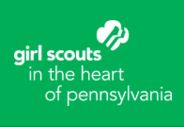 Grant Amount: $3,000
Project: aMAZE Bullying Prevention Program
Funding will support the aMAZE Bullying Prevention Program for middle school girls to develop vital skills that aid them in navigating the challenges of their teen years. Girls will develop a personal toolkit to deal with bullying, learn negotiation and problem solving strategies, and recognize their intrinsic strengths so they can reach out to their peers and take a stand against bullying. The Girl Scout mission is to build girls of courage, confidence, and character who make the world a better place. Through this program girls will gain practical life skills, develop healthy relationships, and learn resourceful problem solving skills.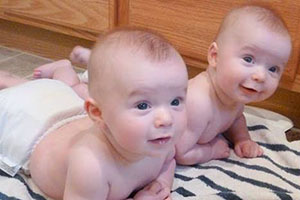 Grant Amount: $1,250
Project: Diaper Need and Proper Diapering Awareness
Nearly 6 million babies in the United States three years of age or younger are living in low-income families. Public resources such as food stamps and the Women, Infants and Children (WIC) Program do not provide diapers. Without a sufficient supply of diapers, parents are forced to keep babies in diapers longer than is healthy for the child; sometimes diapers are reused. Healthy Steps Diaper Bank, established in July 2013, collects, stores, and helps distribute free diapers to families in need through partner agencies. Healthy Steps, the only Diaper Bank in the Greater Harrisburg Area, is on a mission is to address diaper need by providing a sufficient supply of disposable diapers to keep babies and toddlers, clean, dry and healthy. Healthy Steps Diaper Bank provides diapers to women's shelters and family service agencies throughout Dauphin, Cumberland, Perry, and Franklin counties. Case managers at partner agencies identify diaper needs for their clients and order diapers from Healthy Steps on a bi-weekly basis. Diaper orders are based on the Department of Health recommended daily diaper usage for specific ages, and the order for each child is based on the amount of diapers needed to supplement what the mother can supply on her own. Healthy Steps Diaper Bank also provides training on "Proper Diapering" to educate mothers on the importance of frequent changing.
Grant Amount: $1,825
Project: NOVA Educational Software Women's Satellite Program
For over 25 years, the Agape Family Shelter has housed hundreds of homeless women and their children. The program provides a nurturing environment for single women, pregnant women, and women with children. The staff works with each family individually to create a unique plan for their future. Goal-setting, financial planning, parenting education and informal counseling help to boost residents' confidence and teach them necessary life skills. Connections with local agencies for child care, mental health services, educational opportunities, and job placement give women the tools to succeed. Women may leave Agape with a GED or job skills certification, a full-time job, a substantial nest egg, or a better understanding of how to be a parent. Funding will support the installation of NOVA Educational Software on two laptops at the Agape Family Shelter. The laptops will be available for use by homeless women and girls over the age of 14 and all women over the age of 18 will be required to complete at least three NOVA sessions. NOVA is an interactive computer program that works with each learner to assess their level of competence in four major areas: reading, writing, vocabulary and math. After a comprehensive assessment, the software tailors a custom-made educational program to the individual's needs. Learners are able to move through the program at their own pace. This ensures maximum privacy and encourages adult learners to feel safe and comfortable working at their own level. In addition, engaging with the software will help teach computer skills and improve typing skills, both of which are requisite to completing online applications for jobs. Perhaps the most significant benefit of the program is the dramatic improvement in women's self-esteem and sense of accomplishment.

Grant Amount: $1,575
Project: Women to Work Project
Perry County Literacy Council (PCLC), founded in 1984 with a goal of reducing illiteracy, has sustained and grown, building capacity to address changing community needs and supporting a wide range of adult education programs that address a wide range of participants, at no cost to the participant. PCLC programs include adult basic education tutoring, including English as a Second Language; GED® preparation tutoring, classes, and official onsite testing at two sites; workforce preparation classes at two sites; and college and career readiness classes with official onsite certification testing. PCLC is a rural community organization challenged to reach its audience as the student demographic includes individuals who may not be able to read and who may not have access to television, newspapers or Internet. Funding will provide 15 scholarships to low income Perry County women supporting children to obtain National Retail Federation® Customer Service Certification to support transition to local employment. Scholarships will include NRF® Certification Testing fees and costs associated with professional employment portfolios.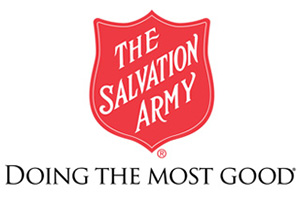 Grant Amount: $3,700
Project: Summer Youth Enrichment Scholarship
Since 1885, The Salvation Army Harrisburg Capital City Region has provided a variety of programs and assistance opportunities to serve the needs of children, families and senior citizens in our community. Services include: family services (weekday hot breakfast program for homeless and needy individuals, food pantry, basic needs assistance including help with utilities, clothing, household needs, furniture, holiday assistance, HAVE self-sufficiency and education program); children and youth programs (afterschool program, Bridging the Gap, and Summer Youth Enrichment); and League of Mercy visitation and outreach to senior citizens. Grant funds will be used to provide scholarship support for girls participating in the 2016 Summer Youth Enrichment Program. Since it is the Salvation Army's desire that no child is turned away due to inability to pay, program costs are subsidized and scholarship assistance is provided to families with more dire financial circumstances. While children rotate through the program by their age group, old girls are in their own group, separate from the boys. This allows the girls to rotate through the program with their female group leaders, primarily college students and teachers. This interaction provides ample opportunities for the girls to build positive relationships and discussion time with great role models. Professional women from our WIN Women Involved auxiliary host a Career Fair Scavenger Hunt for the kids each summer to showcase diverse business activities and career opportunities that exist in our community. The scavenger hunt is a great opportunity for the girls to see a wide range of jobs (from engineering to banking) and dialogue with women who work in those fields.

Grant Amount: $1,250
Project: Empowerment by Design
Founded in 1986, Shalom House continues to be a safe home for up to 21 women and their children during a time of crisis as staff work with them to achieve self-sufficiency by connecting them with available resources. Programs include emergency sheltering for women and children including basic needs and extended case management services, the SHARP program which serves women who are chronically homeless and typically have a verified disability, and the SHARP VETS program which is a transitional housing program for homeless female veterans. Grant funds will be used for the Empowerment by Design initiative to address the root causes of homelessness in women by incorporating life skills training regarding resource management, mindset, positive habits and relationship building skills.