Grant Amount: $1,500
Project: Rental Assistance
Bridge of Hope was established in 2009 by a small group of women concerned with the increasing need for services for homeless women and children in the Greater Harrisburg Area.  The Bridge of Hope Harrisburg Area program uses a three-way partnership model to bring together professional staff, homeless or at-risk single women and their children, and trained church-based mentoring groups.  Awarded funds will provide rental assistance that would, in part, fund the security deposit and first month rent needed to house a homeless single mother and her children.  Coming up with the money toward a security deposit and 1st month rent to move into housing is often the first barrier for homeless single mothers, and this grant will help homeless single mothers realize their dream of secure, safe, affordable, and permanent housing.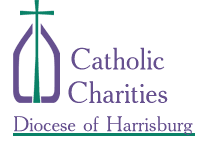 Grant Amount: $3,000
Project: Lourdeshouse Maternity Home Program
Based in Dauphin County, Catholic Charities delivers services to people throughout the 15 counties of the Diocese of Harrisburg, with the goal of providing help and creating hope for the region's most vulnerable individuals, regardless of their circumstances.  Located in Lower Paxton Township, Lourdeshouse Maternity Home Program is a part of Catholic Charites of the Diocese of Harrisburg, and is the only facility in South Central Pennsylvania that provides specialized, comprehensive maternity care and residential services to women in need.  Louredeshouse offers housing and other vital services to homeless pregnant women and their infants throughout the Capital Region, covering Dauphin, Cumberland, Franklin, Lebanon, and Perry Counties.  Residency at Lourdeshouse is available to homeless women any time during their pregnancy and up to six months after their baby is born.  Grant funds will ensure the provision of services for homeless women in the Capital Region by supporting the operating costs of the Lourdeshouse Maternity Home program.  Specifically, the requested funding will be used to support building use and maintenance costs.

Grant Amount: $2,000
Project: Advancing Youth Employment at Pinnacle Place Program

Established in 1971, the Central Susquehanna Intermediate Unit (CSIU) is one of 29 educational service agencies established by the State Legislature to provide pre-K-12 curriculum and instructional expertise and resources including special education, curriculum, and technology services to school districts and nonpublic schools.  Through state, federal, and foundation funding, CSIU provides supplemental services including Early Head Start, Head Start, pregnant and parenting teen programming, and migrant, alternative, and adult education services, among others, including Pinnacle Place.  Pinnacle Place is a Maternity Group Home serving homeless young mothers who received intensive case management to guide career planning and post-secondary education, help access child care and transportation, and teach financial literacy while promoting parenting skills.  Pinnacle Place is the only facility of its kind that serves residents from 10 rural central PA counties, including Perry County.   Awarded funds will assist with unsubsidized day care for young women from Perry County and their children when subsidized child care is unavailable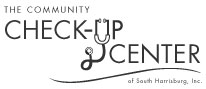 Grant Amount: $2,500
Project: To Provide LARCs for Uninsured Women
The Community Checkup Center (CCC) is a community-based non-profit organization providing health care services in South Harrisburg for 22 years.  The CCC works in partnership with other community organizations to improve the health and wellness of low-income women through high quality compassionate care.  In the CCC Family Panning Center, 45% of patients are uninsured.  Because of the convenience and efficiency, long lasting reversible contraception (LARC) is an important option, but the initial cost is very high.  Currently 18% of CCC patients are using a Long Acting Reversible Conception.  LARCS are more effective, convenience, and fertility returns immediately upon removal.  All funds will be used to provide LARC for uninsured women.

Grant Amount: $1,500
Project: Bras Across Campus Project
The mission of the Feel Your Boobies Foundation is to promote proactive breast health to young women through strategic education and innovative outreach programs.  The Foundation's College Outreach Program provides free educational resources to college health centers nationwide to ensure breast health programming is delivered on campuses.  Since 2012, Feel Your Boobies has been offering its College Outreach Program with the goal of ensuring that breast health programming occurs on college campuses.  The program targets health center directors and those that apply for the program receive a free "Reminder Kit" which includes a tabletop display board, 100 shower cards, and 100 stickers for use in promoting breast health to the young women on campus. The goal of Bras Across Campus is to increase student engagement with the "Feel Your Boobies' call to action; six colleges were engaged in Bras Across Campus in 2016. Grant funds will be used to implement Bras Across Campus with three additional schools in 2017.

Grant Amount: $1,625
Project: Enhancing Resiliency in Girls with Attention-Deficit/Hyperactivity Disorder (ADHD)
Taking place at the outpatient psychiatry offices at Penn State Hershey Medical Center, this program serves girls with ADHD and their parents.  Consisting of a behavioral treatment program for girls, ages 7-11 with ADHD, the program takes place over 8 weeks and utilizes group-based social skills treatment for girls conducted in groups of approximately six girls.  The program addresses social skills, including attention to participation in activities, validation of others, and cooperation.  Other treatment modules will also be included that may be particularly important for girls with ADHD, given emerging research that shows self-esteem, mood, and anxiety difficulties are relevant to many girls with ADHD as they age into adolescence.  In addition, the treatment also provides a group treatment for parents of the girls, and this treatment is offered at the same time as the social skills treatment.  Funds will be used to provide these services free of charge in 2017.

Grant Amount: $1,875
Project: Advancing Women through Self-Sufficiency

Founded in 1984 by a group of volunteers for the purpose of providing adult basic literacy services in Perry County, today the Perry County Literacy Council (PCLC) is Perry County's Adult Basic and Family Literacy Education provider, with instructional programs ranging from Adult Basic Literacy to GED preparation and testing in the community and that the Perry County Prison. All services and materials are provided at no cost to Perry County residents.  Funds will serve 15 women, ages 18-45, living at or below poverty level based on the 2016 US Federal Poverty guidelines who enter PCLC High School Equivalency (GED) programs to obtain a diploma.  In addition, 15 women will have access to funds that will support the costs associated with documents aligned with identification including the birth certificate, social security card, and photo ID or PA Driver's License to support their eligibility for GED testing and on-the-job/postsecondary training programs that support employment with wages aligned with self-sufficiency.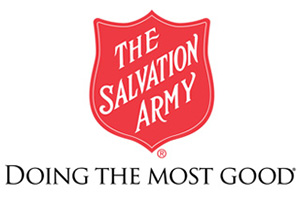 Grant Amount: $3,000
Project: Girls who Code Program

Since 1885, The Salvation Army Harrisburg Capital City Region has provided a variety of programs and assistance opportunities to serve the needs of children, families and senior citizens in our community.  Awarded funds will be used to provide scholarships for girls to participate in the 2017 Summer Youth Enrichment (SYE) Program with learning extension opportunities that include Girls Who Code. The SYE takes place for nine weeks during the summer and girls receiving scholarships would be those who would otherwise be financially unable to participate in SYE. Girls Who Code is a computer coding class, enabling students to write code in order to design their own video game, create a virtual pet and other fun activities.  In Fall 2017 this learning opportunity will be extended through an additional computer coding opportunity offered during in the school year with a "Girls Who Code" club on Monday evenings, with computers and space for up to 13 girls grades 5-12 to participate in the club.

Grant Amount: $3,000
Project: Empowerment by Design – Squared

In 1986, Sister Patricia Brennan voiced concern over the safety of homeless women and their children sleeping on the streets of Allison Hill in Harrisburg, and her advocacy led to Shalom House.  The Shalom House is committed to emergency sheltering for homeless women and children and provides basic needs: a bed, food, clothing, health and hygiene supplies and a temporary address and telephone number.  In addition, extended case management services help women move toward self-sufficiency and to never become homeless again. Consequently "Empowerment by Design-Squared" is a program that addresses the root causes of homelessness including a need to address mental, physical and financial components, as well as social, family, and spiritual dynamics.  Funds will provide 1:1 and group coaching sessions with professional life coaches and Nutrition Specialists and will target root issues that Shalom House residents and their children face, including, but not limited to, the experiences of homelessness.