About TFEC Properties, Inc.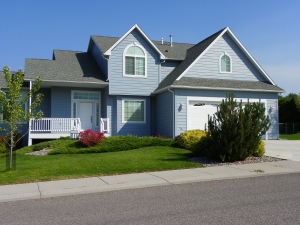 TFEC Properties, Inc. allows TFEC to receive, hold, manage, lease and otherwise process real estate gifts from donors to benefit nonprofit organizations. TFEC Properties, Inc. can handle charitable gifts of real estate and can even consider accepting part sale/part gift transactions, such as real estate with a small mortgage still to be paid. TFEC Properties, Inc. can also receive real estate in various arrangements like gift unitrusts, which address the ongoing interests and income needs of the donor in their lifetime to make the charitable gift now and in the future.
Additionally, TFEC Properties, Inc. can arrange for real estate and provide management of real estate for the benefit of other nonprofit organizations. Not only would this group be able to handle real estate transactions relating to the TFEC funds, but it could also be the holding entity for donations to benefit other qualified nonprofit organizations.
Multiple Tax Benefits
A gift of real estate entitles you to receive multiple tax benefits to the extent allowed by federal and state law, including:
A charitable income tax deduction for the fair market value of the donated property;
The reduction or elimination of capital gains; and
The reduction or elimination of estate taxes.
Please consult with your legal and tax advisors to evaluate your individual tax circumstances.
Types of Real Estate Gifts
Single family homes
Undivided interests in real estate
Vacation or second home properties
Rental properties
Undeveloped land
Agricultural land
Mineral rights
And others
How it Works
We will work with you to identify which giving option best suits your charitable goals. You can make an immediate donation of real estate or make a planned gift and leave a meaningful legacy. Your gift will be reviewed thoroughly to ensure it complies with IRS rules.
Once approved, TFEC Properties, Inc. will accept a deed to the property and undertake the process of selling the property. When the property is sold, the net proceeds can be placed in a charitable fund at with TFEC and invested.
Charitable Options
The proceeds from the sale of your real estate can be rolled into several different fund options:
Unrestricted Fund: This fund ensures that grants will be available in perpetuity for the community and provides the ability to respond quickly to immediate and ongoing community needs.
Area of Interest Fund: This fund enables you to invest in an area you are passionate about, such as education or the arts.
Donor Advised Fund: This fund allows you to recommend grants to nonprofit organizations locally, nationally or even internationally.
Restricted Fund: This fund allows you to benefit a specific organization for years to come.
Scholarship Fund: This fund benefits students at any educational level; donor's established objective criteria on which awardees qualify for scholarships.
Leave a Lasting Legacy
Donations of real estate may also be made through your will or living trust. When you give your property to nonprofit organizations, you can avoid potential estate taxes and your family will not have to worry about the upkeep and sale of the property. We can provide you and your estate planning attorney suggested legal language to include in your will or trust. Donors who make a planned gift are invited to become members of our 1920 Legacy Society; these individuals receive special recognition in publications and invitations to various events.
Real Estate Gift Example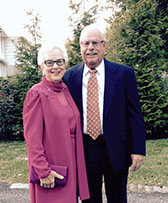 "We decided to work with TFEC Properties to meet our goal of liquidating real estate for charitable purposes because of their knowledge and expertise in processing charitable contributions. We have used their services several times and would encourage others to pursue this avenue of charitable giving."
– Ron and Lenora Stern
TFEC Properties Real Estate Holding Company Advisory Committee
Neal S. West, Harristown Development Corporation, Chair
Bernie Campanella, Fine Line Homes
J. Stephen Feinour, Esq., Nauman, Smith, Shissler & Hall, LLC
Robert C. Grubic, Herbert Rowland & Grubic
Mark D. Hipp, Esq. Mette, Evans & Woodside
Randall G. Hurst, Esq., Mette, Evans & Woodside
George A. Parmer, Fine Line Homes
Peter J. Ressler, Esq., Mette, Evans & Woodside
Lane Schultz, Endless Mountain Energy Partners, LLC