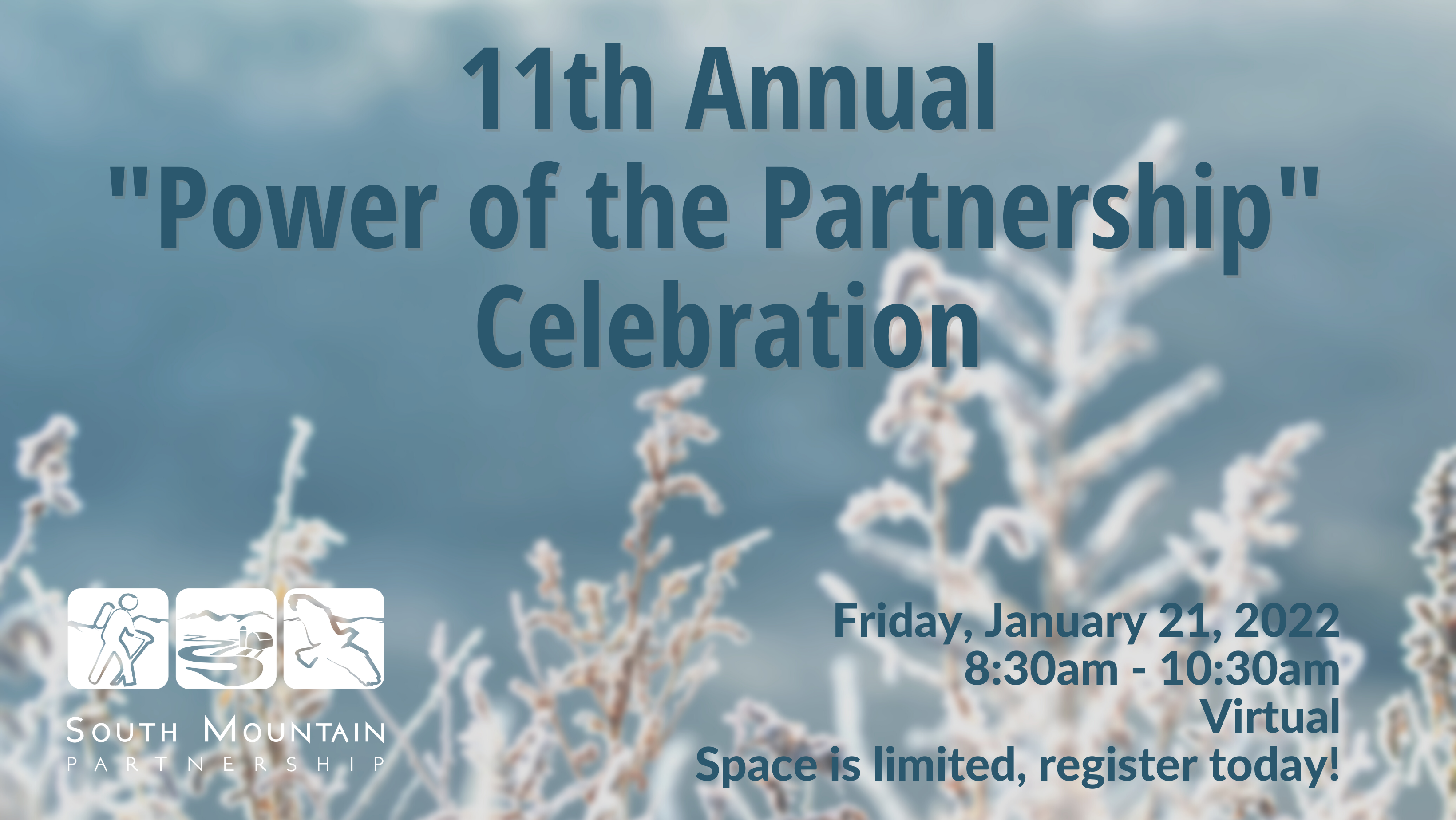 About the Event
The South Mountain Partnership hosts the Annual "Power of the Partnership" Celebration each year, with more than 100 people in attendance. It is a time of celebrating the protection and promotion of this wonderful place that we all call home – the farms and farmland, historic places, water and air quality, wildlife and habitat, and parks, trails, and open spaces. South Mountain Mini-Grants and the Spirit of South Mountain are awarded, and plans and events for the coming year are reviewed to keep you informed.
The location of the Celebration typically rotates among the different counties in the South Mountain region but this year we are hosting virtually.  This year we are pleased to have speakers for you spanning the local, regional, and state levels of conservation. Secretary Cindy Dunn, Pennsylvania Department of Conservation and Natural Resources and Franklin County Commissioners will welcome us. Franklin County Planning Department staff will present the vision and approach to planning the next decades of land use in Franklin County, followed by Silas Chamberlin of York County Economic Alliance who will show local governments, non-profits, and other groups how to activate the American Rescue Plan Act funds for conservation and recreation investment. These funds are already successfully being used for conservation in the region, and Silas's presentation will share important information needed for our partners to successfully access these funds.
Rounding out the final part of the meeting will be awarding of the 2021 South Mountain Mini-Grants and the Spirit of South Mountain, as well as SMP's new plans for developing a State of the Environment Report Card and Interactive Map in addition to a new strategic plan that will lead us through 2025!
Come celebrate with us!
---
Event Details
Log-on information will be emailed to all registered  approximately one day prior to the event.
---
Agenda
---
Thank you to sponsors of the 11th Annual "Power of the Partnership" Celebration!
Investing in the South Mountain landscape benefits us all.
We could not accomplish our goals without the support of generous partners."

---
Registration is closed for this event.