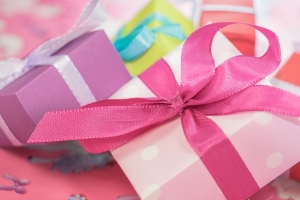 September 1st – September 30th
Welcome to the 3rd Annual "Days of Giving" event. This year's event is even bigger than last year and there is a new option. You can now choose which gift package(s) you prefer to enter to win!! Winners will receive a gift package with seven gifts; each package is valued at well over $100 with many much higher. The total value of all 30 packages is more than $4,500.00!
How it Works
Every ticket you purchase will enable you 30 entries through out the entire month. You can enter your tickets for any/all of the packages you want to win. For example, if you like them all, entire once for each of the 30 gift packages. Have your eye on one specific gift package? Enter all 30 of your tickets for that one package!
Once your electronic ticket purchase is received by Beauty After Bruises, you will be emailed with your ticket numbers and a voting form (to decide what items your tickets will be entered for). Simply complete the form and return it to beautyafterbruises@gmail.com.
Vote placement forms must be received by Beauty After Bruises by no later than August 31, 2017 or a single entry for each of the 30 gift packages will be entered on your behalf.
Once a winning ticket is drawn, all remaining entries for that ticket are removed as each ticket number can only win one gift package.
A Winner for Every Day in September!
A winner will be announced every day in September and they will receive the prize as depicted on the Calendar of Giving for that day.
A maximum of 300 tickets will be sold! With at least 30 winners and no more than 300 tickets, your odds are awesome!
The Grand Prize package will be drawn first, but kept secret until September 30th. All other gift packages will be drawn and named daily in numeric order. Tickets can continue to be purchased through September until the 300 ticket cap is reached. Once all 300 tickets are sold, all remaining packages will be drawn and named immediately.
Raffle Ticket Prices
1 ticket | $15
2 tickets | $25
Each raffle ticket (or package of two tickets) may be registered to one person only and cannot be shared. If multiple packages are purchased, each package can be registered to a different person. (e.g. If Jane Doe purchases a package of 2 tickets, the tickets can only be registered in her name. If she purchases two packages of 2 tickets (4 tickets total), one package may be registered in her name, and one in someone else's name.)
Additional Details
When purchasing tickets online, you will receive two confirmation emails. One from The Foundation for Enhancing Communities to indicate that your payment has been received and a second from Beauty After Bruises with your ticket number(s) and the vote placement form.
All of the gift certificates do expire; you will want to redeem them quickly.
Please be certain to submit your full mailing address and phone number to ensure that your prizes are received in a timely fashion. Beauty After Bruises will not be held responsible for prizes that are lost or delayed in the mail or those that are delivered to a location where you aren't present for receipt. You are welcome to make arrangements to pick up your prize at your convenience. Winners will be contacted by their preferred method of notification within 24 hours of winning. If the winner does not respond within 3 days with arrangements to pick-up the prize, it will be mailed via USPS.
Important Note: All winning items are offered as gifts to our supporters and it is not our intent that they be resold. Should you elect to give them as gifts, you may certainly do so.
Live Public Drawings
A live public drawing will be held each Saturday evening at 6:00pm at Trindle Bowl, 4695 E. Trindle Road, Mechanicsburg, PA 17050. These live drawings will also be live streamed on the Facebook Event Page!
A live video event will be streamed to the Facebook Event Page on Friday, September 1st introducing the public drawings and fully explaining the process for anyone with questions!
Visit the Beauty After Bruises website at www.Beautyafterbruises.org to learn more about those they serve.