NEED NEW GRAPHIC
 VENDOR APPLICATION
Event Details for "Party In The Park"
Saturday, June 27 thru Sunday June 28, 2020
Northern York County School Campus
653 South Baltimore St.
Dillsburg, PA 17019
Reservation Information:
It is important to us that we limit  saturation of similar vendor items and allow each participant to enjoy limited competition; thus, we will review your application and respond within 2 business days.
Upon approval, you can then remit your payment. Space will not be considered officially "sold" until your payment is received. All communication will be sent via email from BAB.Vendors@gmail.com
We will not be accepting any new direct sales vendors.  A select number of those who have participated in the past will be allowed to return.
Complete the form below to submit your application.
---
Vendor Application | Party in the Park
---
---
Additional Information on Party in the Park
If you'd like information on volunteering your services for Party in the Park, obtaining craft or food truck space, taking a turn in the dunk tank, sharing your organization's talents during the free exhibitions, or registering for Cornhole, Dillsburg's Got Talent, or our Car show, please contact us at 717.461.9916 or BeautyAfterBruises@gmail.com
---
To return to the Main Page of the Party in the Park Event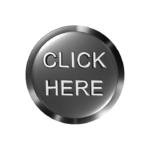 ---