APPLICATION to Rent Promotion Space for Beauty After Bruises
"Party in the Park" being held
Saturday & Sunday June 27th and 28th, 2020

at Northern York County HS Campus
653 S. Baltimore St., Dillsburg PA 17019
Reservation Information:
Thank you for your interest in our event! If you have attended one of our events you are familiar with our methods of vendor promotion. Though these are, most importantly, charity events, it is important that we honor our vendors. YOU are sponsoring the event and help us bring it to the public.
With each passing year we have seen that our attendees are equally as interested in Craft vendors as they are in traditional businesses and unique direct sellers. Everyone who attends is unique in their desires and we intend to meet as many needs as possible. We will be opening the vending area to all types of businesses this year with LIMITATIONS on the number of direct sellers. No more than one from any company will be accepted, but we also hope to limit crossover of the same types of products. Those with similar products will be separated from one another to the degree that we can do so to reduce competition.
Your completed application will be reviewed and compared to others who are applying. We will select the vendors that we feel best match this event, our mission, and are serious about the success of both. You will receive a confirmation from us within 48 hours of applying. We intend to choose applicants as quickly as possible. There may be longer lag times for those in the direct sales industry to all for several applications for the same product to be reviewed and the best fit determined.
Once your application is approved, you will have 3 business days to complete the agreement and make payment arrangements.
Vendor Agreement and Details:
We encourage you to click here and download to save and/or print a copy of the accepted details and agreement for your personal files and reference prior to the event.
If you have questions contact:
Thank you!
~BAB team
---
Vendor Application | Party in the Park
---
---
Additional Information on Party in the Park
If you'd like information on volunteering your services for Party in the Park, obtaining vendor or food truck space, taking a turn in the dunk tank, or our Cycle and Car show, please contact us at 717.461.9916 or BeautyAfterBruises@gmail.com
---
To return to the Main Page of the Party in the Park Event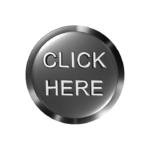 ---