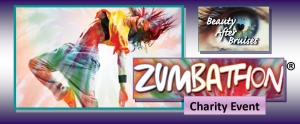 Beauty After Bruises is hosting a ZUMBATHON® and YOU are invited!!
There will be raffles galore, vendors with spectacular deals to shop, and the Radisson will have a light lunch and bottled water available for purchase.
The most fun prize of all is a wonderful basket filled with a special gift from every vendor! That's more than 20 gifts! Entry into this special raffle requires that you have a paid Zumbathon admission to receive your specialty entry slip and that you visit every vendor at the event. Once you do so, you may submit your specialty raffle entry to the Guardian of the Gift!
Prefer to enjoy the raffles and shop the vendors without dancing? No problem! The public is welcome to participate in all ways. Bracelets will be given to paid Zumba dancers for dance floor access; all others can enjoy the fun from the side lines. You can visit the vendors, peruse the raffle items, and place your tickets into the container matching the prizes you hope to win! Winners will be drawn at 2:30pm and announced at the end of the final dance session. You need not be present to win.
We cannot wait to see you as we Dance, Shop and Win while supporting survivors of Complex-PTSD and Dissociative Disorders!
Event Information
Date:
Sunday, May 7, 2017
Time:
11:00am – 3:00pm
Doors open at 10:30am. Come and go as you please; no need to dance all four hours, but you are welcome to try! A fresh set of instructors will take the stage every hour.
Location:
Radisson Hotel Harrisburg

1150 Camp Hill Bypass, Camp Hill, PA 17011

Cost:
Tickets purchased in advance:
$15.00/adults, $8/teens, 12 and under free
Tickets purchased at the door:
$20.00/adults, $10/teens, 12 and under free
Raffle Tickets
25 tickets per sheet
1 sheet | $13.00 (25 tickets)
2 sheets | $20.00 (50 tickets)
6 sheets | $50.00 (150 tickets)
Each raffle ticket package may be registered to one person only and cannot be shared. If multiple packages are purchased, each package can be registered to a different person. (e.g. If Jane Doe purchases a package of 2 sheets of tickets (50 tickets total) the tickets can only be registered in her name. If she purchases two packages of 2 sheets of tickets (4 sheets/100 tickets), one package may be registered in her name, and one in someone else's name.)
As photos become available of the raffle items they will be posted on the Facebook event page. You may purchase raffle tickets in advance when you register for the event. Both your event entrance tickets and all raffle ticket packages will be ready at the door when you arrive!
Schedule of Events
10:30am: Doors open to the public
10:30am – 11:00am: Registration & mingle
11:00am: Raffles open to the public through 2:30pm
New dance sessions begin every hour at 11:00am, 12:00pm, 1:00pm, and 2:00pm.
This event is sponsored by Sprint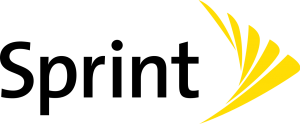 Preferred Vendors
Alice Frederick – Premier Designs Jewelry
Angela Gable – Thirty One Gifts
Candace Knoll – H2O at Home
Celeste Jack – LipSense
Charlene Sarver – Traveling Vineyard
Chastity Trude – Pink Zebra
Cindy Carmelo – Tupperware
Crystal Hrestak – Avon
Debbie Boyer – Damsel in Defense
Jamie La Rosa – Impressions Salon
Jennifer Gochenaur – LuLaRoe
Justine Hinckley – Pampered Chef
Katie Sheffler – It Works Global
Lori Roose – doTerra
Nicole Lindemuth – Mary Kay
Oleathea McKethan – W.A.R. Gear
Suzan Coyner – Paparazzi Jewelry
Wendy Lunko – Perfectly Posh
Event Coordinators
Kim Knisley McKonly
Stephanie Moyer
Poppa Z VanScyoc
Zumba Dance Instructors
Cat Cormany
Cindy Comp
Dianna Carmichael
Felicia Loper
Janeth Johnson
Kim Petrides
Letticia "Let's Zumba"
Lexy Pollack
Linda Woodin
Lori Hetrick
LuAnn Gallup
Mike Gittens
Nancie Hart
Poppa Z VanScyoc
Sharon Woodward
Sonoko Cash
Vanessa Straub Chrisemer
Click here to learn more about Beauty After Bruises and those we support.
If your business or family would like to donate raffle items, please message Beauty After Bruises' Facebook fan page or send an email to BeautyAfterBruises@yahoo.com. You may also contact an event coordinator or one of the preferred vendors or instructors to purchase tickets; a friendly competition is occurring to determine which vendor, instructor, or volunteer has generated the most ticket sales, so please indicate how you heard of this event.
---