What is the Girl Scout's Gold Award?

The Gold Award represents the highest achievement in Girl Scouting, recognizing girls who demonstrate extraordinary leadership through remarkable Take Action projects that have sustainable impact in their communities-and beyond.
---
Katie's Project – Amelia Givin Butterfly Garden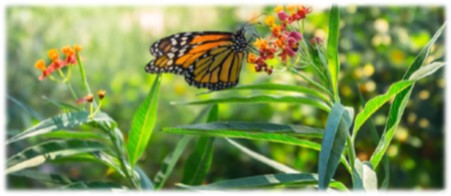 This garden is a Gold Award project by Katie that is paired with Amelia Givin Library in Mt. Holly. This award is the highest a Girl Scout can earn, on the same level as an Eagle Scout project.
Katie has been in Girl Scouts for over six years and is looking to complete this project to earn the award as well as to help benefit the community.  The garden, in both its construction and maintenance, is a community-wide project. The Boy Scouts of Troop 171 have volunteered to help construct the garden, and a bench by the Dumor company will also be placed as a focal point in the garden.
Help raise money for a project that benefits the community! Storytelling, guest speakers, and other events are all possible outside once this project is completed. Volunteers to help build the garden are also welcome.
---
Thank you for your support.  The Amelia Givin Butterfly Garden has been completed.