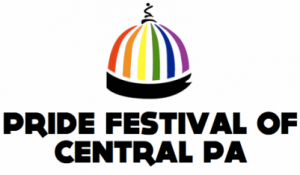 Be a part of the biggest pride celebration in the world!
Join us on Sunday, June 30, 2019 for the NYC Pride Bus Trip. Buses depart from Harrisburg 6:30 AM and arrive in NYC around 9:30 AM. Attendees will have plenty of time to enjoy the Pride March (parade), PrideFest or any other NYC attraction they choose, as this is a do as you please trip. Buses will depart from NYC at 8:00 PM and arrive in Harrisburg around 11:00 PM. Travel aboard our Standard Class buses.
Event Information
Date:
Sunday, June 30, 2019
Depart Harrisburg/Arrive NYC:

6:30 am/9:30 am
Depart NYC/Arrive Harrisburg:

8:00 pm/11:00 pm
Local Pick-up/Drop-off Point:
To be announced
Standard Fare

$60/person

(Includes bus fare, bottled water, and a treat bag)
Bus & parking information, maps of the parade route and to the PrideFest street fair will be provided to confirmed attendees.
For questions, please contact Andrew Campbell at 717.460.0993 or andrew.w.h.campbell@gmail.com.