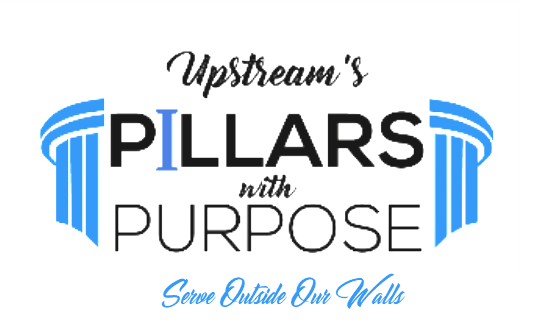 GIVE A HELPING HAND TO THOSE WHO NEED IT!
As part of the Upstream Rehab family of clinical care, our commitment to serving the community is just as strong as our commitment to serving patients. Our guiding principles extend far beyond the walls of our centers and the hours in which we operate. Our culture is based upon stewardship and servantship with the expectation that each member of our team will make a difference in the lives of those around them, one person and one community at a time.
Thank you for your interest in supporting Pillars with Purpose and your community by wanting to plan and host a fundraising/awareness/mission community event.
Steps in Planning and Hosting a Community Event:
Please complete the form below sharing your vision for the community event.
You will be notified by a member of the Philanthropy team within 1 month of submitting your event request form to address with any questions or discuss next steps.
Work with the Pillars with Purpose's and The Foundation for Enhancing Communities Philanthropy Team throughout the Event Planning stages.
Community Event ~ Pre-event Request Form
to plan and host an mission or fundraising event