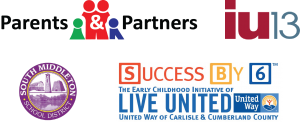 Parents & Partners, Lancaster-Lebanon IU-13, South Middleton School District, and the United Way of Carlisle and Cumberland County invite you to the Kindergarten Transition Conference to learn how you can further grow transition practices within your school district and community. Research shows that a seamless transition into Kindergarten is critical for young children in order to be successful in their future academic careers—this transition sets the tone for their future school experiences. Our presenters will provide their best practices in how they handle this important transition for children, families, and educators.
Event Information
| | |
| --- | --- |
| Date: | Thursday, February 23, 2017 |
| Time: | 8:30am – 3:30pm |
| Location: | PaTTAN Harrisburg |
| | 6340 Flank Drive |
| | Harrisburg, PA 17112 |
| Cost: | $12.00 |
Registration deadline is February 9, 2017!
In case of inclement weather, PaTTAN will post information regarding a closing on their website at www.pattan.net. In the event of a closing, the make-up day would be March 2, 2017.

Keynote Speaker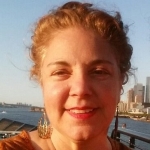 We welcome Marcy Witherspoon, MSW, LSW, as our Keynote Speaker. Marcy has been a social worker for more than three decades, receiving her undergraduate degree from the University of Pennsylvania and her graduate degree from Temple University. She is currently a Senior Training Specialist for the Health Federation of Philadelphia, but her professional work has ranged from in-home direct services to families at risk of child abuse and neglect, to working in the foster care system, to providing services to families with co-occurring issues of child abuse and domestic violence. Marcy firmly believes that a true professional is always seeking to pursue knowledge and refine skills, and to that end, she has spent her entire professional career involved in the professional development of social workers, early childhood educators, teachers, and other child-serving professionals. Marcy is a trainer for the Multiplying Connections Initiative of the Health Federation of Philadelphia, a trainer and Family Violence Specialist for the Ambulatory Services Division of the Philadelphia Department of Public Health, and a local and national trainer in the areas of child abuse, domestic violence, trauma, parenting, toxic stress, brain development, and childhood adversity. She always uses a trauma-informed lens, as she recognizes the role that trauma plays in the lives of children and families.  Marcy is also an Adjunct Professor at the Brandywine campus of Pennsylvania State University and the Community College of Philadelphia.
Keynote: Adverse Childhood Experiences (ACE) Study
As children prepare to transition into kindergarten, the impact of their cumulative experiences during the first five years of life significantly comes into play. With information about the Adverse Childhood Experiences (ACE) Study and the neuroplasticity of the brain becoming more available to early childhood educators and school district personnel, the science now available to us indicates that toxic stress occurring during childhood impacts social-emotional and cognitive development. These experiences can play an important role in behavioral challenges both within and outside the classroom, and may contribute to subsequent classroom management issues for some time to come, if not handled in a trauma-sensitive manner. Keeping in mind the lessons we have learned from the ACE Study, we will examine trauma-informed responses to children as they begin the delicate journey of K-12 education.
Conference Schedule
| | |
| --- | --- |
| 8:30am-9:00am | Registration |
| 9:00am-9:15am | Welcome |
| 9:15am-10:15am | Keynote Speaker |
| 10:30am-12:00pm | Breakout Session 1 |
| 12:00pm-12:45pm | Lunch |
| 12:45pm-1:30pm | Networking & sharing transition strategies between Centers & Schools |
| 1:45pm-3:15pm | Breakout Session 2 |
| 3:15pm-3:30pm | Closing |
Who Should Attend
Early Childhood Educators and Administrators (PQAS hours available)
Kindergarten Teachers
Elementary Principals
School District Administration
Superintendents
Family Engagement Specialists
Community Partners
This conference has been approved by PDE for Act 48 credits!
This conference was developed through The Race to the Top Early Learning Community Innovation Zone Grants in Dauphin, Cumberland, and Lebanon Counties through the work of Parents & Partners, Lancaster-Lebanon IU-13, South Middleton School District, and the United Way of Carlisle and Cumberland County.

Questions? Call Leslie Fick or Jeanne Predmore, Program Managers, Parents & Partners at 717.236.5040.

Registration is now closed. The event is full.
---