Parents & Partners, Lancaster-Lebanon IU-13, South Middleton School District, and the United Way of Carlisle and Cumberland County invite you to the Kindergarten Transition Conference to learn how you can further grow transition practices within your school district and community. Research shows that a seamless transition into Kindergarten is critical for young children in order to be successful in their future academic careers—this transition sets the tone for their future school experiences.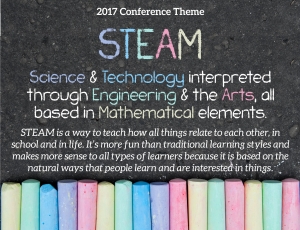 Event Information
Please note there has been a change in venue.
| | |
| --- | --- |
| Date: | Thursday, October 26, 2017 |
| Time: | 8:30am – 3:30pm |
| Location: | Evangelical Free Church of Hershey |
| | 330 Hilltop Road |
| | Hummelstown, PA 17036 |
| Cost: | $12.00 |
Registration deadline is October 20, 2017!
Keynote Speaker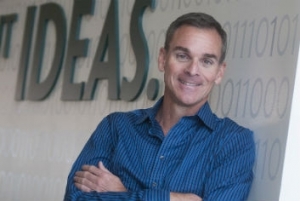 We welcome Dr. Eric Darr, President of Harrisburg University, as our Keynote Speaker. Under Dr. Darr's leadership, Harrisburg University has expanded to include a Philadelphia location; welcomed the largest class of new students in its history, expanded its total enrollment to over 4,000 students, launched new graduate and undergraduate degree programs, secured grants and scholarship support, opened new housing for its students and expanded the University's classroom and laboratory space. Dr. Darr currently serves on several community Boards including, the Technology Council of Pennsylvania, the Innovation Transfer Network, and the Hershey Center for Applied Research. Additionally, he serves on the Education Committee of the Pennsylvania Chamber of Commerce. During his career, he has developed and taught Doctoral and MBA courses in organizational learning, organizational change, organization design, process reengineering, business strategy and technology management. He has published numerous articles and book chapters on organizational learning, learning technologies and competitive advantage. Dr. Darr served on the leadership team for the Pennsylvania STEM Center Initiative, which designed, developed, implemented and evaluated a set of strategies for Pennsylvania's STEM (science, technology, engineering, and mathematics) Agenda through 2018. An initiative of the National Governors Association and the Team Pennsylvania Foundation, the STEM Center Initiative develops and deploys statewide strategies and resources designed to enhance the Commonwealth's education and workforce development efforts targeted at the development of a globally competitive STEM workforce. Prior to joining Harrisburg University, he was Chief Operating Officer from 2000 until 2003 at KnowledgePlanet, Inc., a software company located in Harrisburg, Pennsylvania. From 1997 to 2000, Dr. Darr led Ernst & Young's Knowledge Management Consulting Services.
Conference Schedule
| | |
| --- | --- |
| 8:30am-9:00am | Registration |
| 9:00am-9:15am | Welcome |
| 9:15am-10:15am | Keynote Speaker |
| 10:30am-12:00pm | Breakout Session 1 |
| 12:00pm-12:45pm | Lunch |
| 12:45pm-1:30pm | Networking & sharing transition strategies between Centers & Schools |
| 1:45pm-3:15pm | Breakout Session 2 |
| 3:15pm-3:30pm | Closing |
Who Should Attend
Early Childhood Educators and Administrators (PQAS hours available)
Kindergarten Teachers
Elementary Principals
School District Administration
Superintendents
Family Engagement Specialists
Community Partners
This conference has been approved by PDE for Act 48 credits!
This conference was developed through The Race to the Top Early Learning Community Innovation Zone Grants in Dauphin, Cumberland, and Lebanon Counties through the work of Parents & Partners, Lancaster-Lebanon IU-13, South Middleton School District, and the United Way of Carlisle and Cumberland County.

Questions? Call Leslie Fick or Jeanne Predmore, Program Managers, Parents & Partners at 717.236.5040.

---