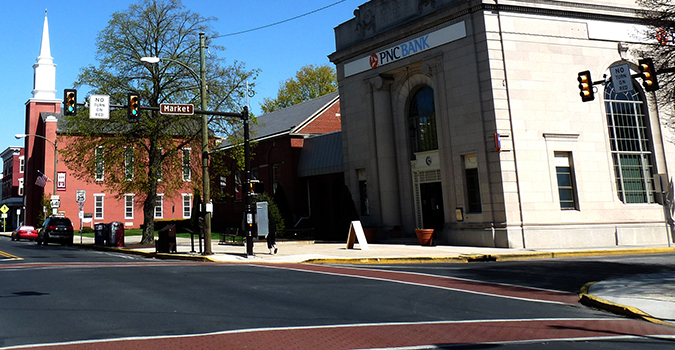 Downtown Mechanicsburg Looking East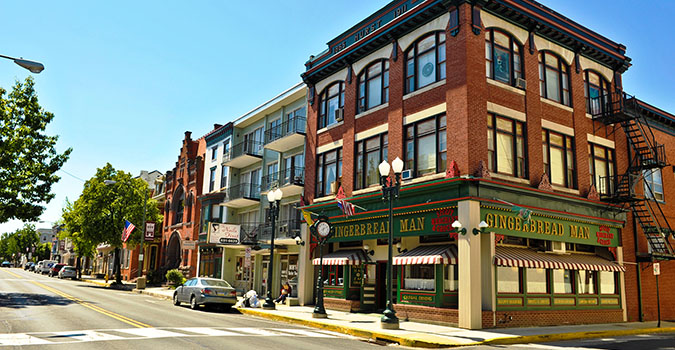 Gingerbread Man, Downtown Mechanicsburg
Silver Spring Township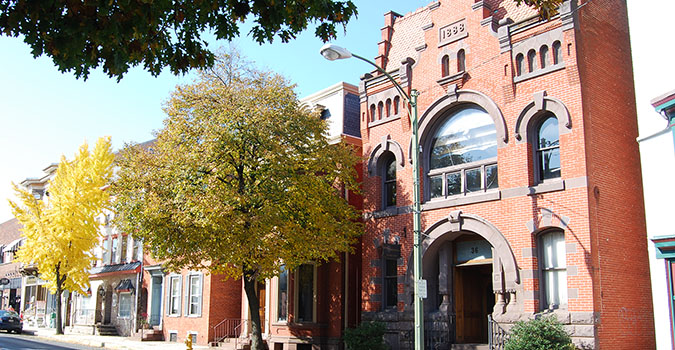 Downtown Mechanicsburg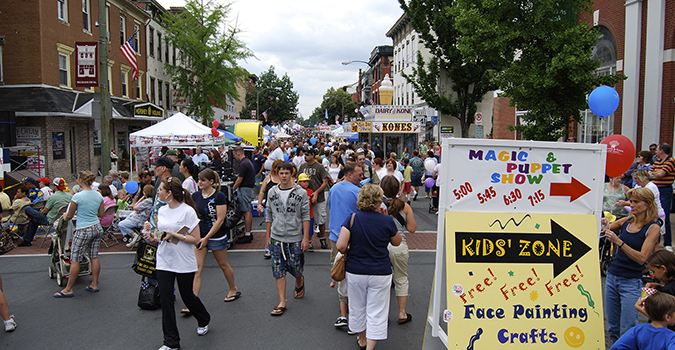 Jubilee Day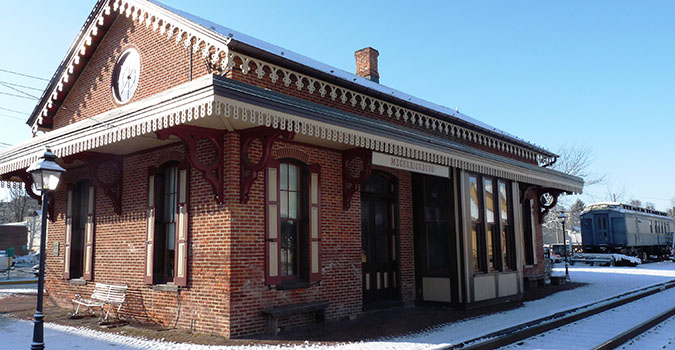 Mechanicsburg Train Station
History
In 1986, Mechanicsburg community leaders established the Mechanicsburg Area Foundation (MAF) to build permanent endowments to benefit the Mechanicsburg area's Zip Codes of 17055 and 17050. MAF decided to affiliate itself as a regional foundation of The Foundation for Enhancing Communities, formerly The Greater Harrisburg Foundation, to help minimize the expenses associated with creating an independent community foundation. The MAF Advisory Committee provides insight on local issues to strengthen fundraising and grantmaking efforts for the benefit of Mechanicsburg area residents.
---
Advisory Committee
Scott J. Christ, Chair
John Anthony
Bob Carey
Leslie Collins
Tita Eberly
Patricia Ferris
Dale A. Flor
Patti Herring
Linda Mohler Humes
Parker H. Kuhns
Michael J. Malpezzi
Alan T. Vandrew
Murrel R. Walters III
Gary Weber
Earnie Zimmerman
L. Jeffrey Mattern, ex officio
Director Emeritus
Foster M. Berkheimer
David Coover
Charles E. Shields, Sr. (posthumously)
---
Reports to the Community
---
Funds
Mechanicsburg Area Foundation currently manages 67 funds with assets totaling $4,370,633.00 (12/31/15).
For a complete list funds, please click here.
---
Grants Information
MAF conducts an annual competitive grantmaking program for nonprofit organizations serving the Mechanicsburg area (zip codes 17050 & 17055). MAF's strategic grantmaking focus is to invest in innovative, collaborative approaches and solutions to community problems, and to support projects that demonstrate achievable outcomes, the potential for replication as a model program, and plans for sustainability beyond the grant term. The overarching goal is to fund programs and services that have the potential for the greatest impact on the quality of life and positive outcomes for individuals and families living in the Mechanicsburg area.
Please click here for more information on how to apply.
2016 Advisory Committee Directed Grants Total: $44,687.00
| | |
| --- | --- |
| Recipient | Grant Amount |
| Alzheimer's Disease And Related Disorders Association Inc. | $3,800.00 |
| American Foundation for Suicide Prevention – South Central PA | $2,000.00 |
| Big Brothers-Big Sisters of the Capital Region Inc. | $1,500.00 |
| Capital Area Girls On the Run | $1,500.00 |
| Employment Skills Center | $4,000.00 |
| Home for The Friendless | $7,936.00 |
| Hospice of Central Pennsylvania | $3,500.00 |
| Joseph T Simpson Public Library | $5,000.00 |
| Julian Dorsey Foundation | $1,500.00 |
| Mechanicsburg Area Meals On Wheels | $5,000.00 |
| New Hope Ministries Inc. | $2,500.00 |
| Please Live | $1,372.00 |
| Rebuilding Together Greater Harrisburg Inc. | $2,281.00 |
| Setebaid Services Inc. | $2,798.00 |
2015 Total Grants Awarded*: $228,859.00
*Includes grants directed by donors and grants directed by Advisory Committee.
---
Scholarship Information
2016 Scholarships Total: $47,764.00
Awardees for 2016 scholarships were:
Seidle Memorial Hospital Auxiliary Cynthia L. Coller Memorial Scholarship – $750
Carol Hoy Scholarship – $696
Ken and Romaine Kauffman Scholarship – $1,400

Brittany Shields – $350
Miranda Yothers – $350
Anna Harvey – $350
Hayley Harvey – $350

Mechanicsburg Area High School Alumni Association Fund – $27,600

Tylyn Cupp – $5,300
Marissa Geraty – $5,300
Mariana King – $5,300
Jacob Kurtz – $5,300
Alexx Miller – $5,300
Eugene Rodgers (Berkheimer Award) – $1,100

Rotary Club of Mechanicsburg Charitable Fund – $10,000

Jessica Hatch – $2,000
Daniel Hinssen – $2,000
Mariana King – $2,000
Emily La Bianca – $2,000
Cassandra White – $2,000

Bertha and Byron L. Reppert Scholarship – $2,000

Allyson Fea – $1,000
Gina Joy – $1,000

Charles Shields Scholarship Fund – $814
Singiser Family Fund – $3,600

Tylyn Cupp – $1,200
Jacob Kurtz – $1,200
KieuHanh Nguyen – $1,200

Richard N. Wevodau Scholarship – $904