our community

Harrisburg Hoopla 2019 was an outstanding success!
Thank you to:
• all of our incredible sponsors for their support
• our fantastic planning committee and volunteers for their long hours of preparation that led to a fun day
• all who participated in this year's Harrisburg Hoopla providing high energy and fun competition raising fund for local charities
Great weather and outstanding team spirit led to an amazing day. Please check back for an recap of Harrisburg Hoopla 2019.
This event could not be possible without our wonderful sponsors and our super planning committee!! Thank you for astounding support and leadership.
---
Here are the overall ranks for the 2019 Harrisburg Hoopla!
Following an intense play-off, The Has Beens (Langan Financial Group) were able to hang on to their 1st place spot, while River Wealth Advisors LLC were able to overtake Fitness | U for 2nd place!
We are still calculating final proceeds to go to the charities that these teams played for – more to come on that in the next few weeks! Thank you again to everyone who participated. It was a close race and we hope to see you all out again next year!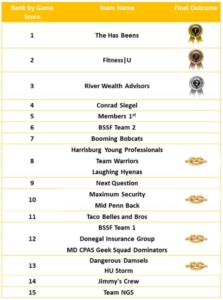 ---
The Emerging Philanthropist Program (EPP) will be hosting the 3rd Annual Harrisburg Hoopla on Saturday, June 1 2019. Through an adult track and field day style competition, our goal is to raise unrestricted funds for local nonprofit organizations and unite our community in support.
Harrisburg Hoopla is a fundraising event where teams compete in 10-12 field day style activities. Each team competes for a local nonprofit organization of their choice in hopes to win a portion of event proceeds for that nonprofit.
Note: Teams are not responsible for doing individual fundraising for this event.
Register your team for the best sports event of the year!
Keep up-to-date on our Facebook page.
Recap of the 2018 Harrisburg Hoopla:
Last year's event was an electrifying success, with over 180 participants on 24 teams. The teams competed in events such as tug-of-war, relay races, volleyball, and an inflatable obstacle course to raise an impressive $18,174.12 for local nonprofits!
First place team won $5,452.24 for the Salvation Army Harrisburg Capital City Region
Second place team won $3,634.85 for Samara – The Center for Individual and Family Growth
Third place team won $1,817.41 for Medard's House
The remaining $7,269.65 of event proceeds went to the EPP endowment fund to be used for grant awards to a local nonprofits as determined by the EPP classes.
2019 Event Information
Date:
June 1, 2019
Team Registration:
10:00 am – 10:45 am
Games Begin:
11:00 am
Location:
Skyline Sports Complex, City Island, Harrisburg, PA
Event Registration:

$50.00 per participant

On-line registration will close at 3 pm on Friday, 5/31/19

Cheerleader for Event Only:
Free! Come out and cheer for your favorite team!
Vendors will be on site for food and alcohol purchase
(a portion of those sales will be donated to event proceeds)!
Fund Allocations
This event will donate 100% of the total proceeds raised to nonprofit organizations, including EPP.
1st Place | 30% of net proceeds
2nd Place | 20% of net proceeds
3rd Place | 10% of net proceeds
40% of the net proceeds will go to the Emerging Philanthropist Fund at TFEC.
A cap of $24,000 total will be distributed for 1st, 2nd and 3rd place.
All represented nonprofit organizations must be a local organization providing services in the Harrisburg Region and must be a registered 501(c)(3).
Events
Teams of 6 or more people will compete in the following events:
TFEC Tricycle Race
Tic-Tac-Toe Race
CSR Relay of Relays
Volleyball
Tug-o-War
Lock Box Puzzle Relay
Sploosh
Wacky Clothes Relay
The Floor is Lava Relay
Pasta-n-found
PLAYOFF EVENT: Kong Pong
Don't forget to purchase your 50/50 Raffle tickets!
Hoopla Volunteering Information
We are using the web page "Time to Sign Up" for volunteers to sign up for their shifts and responsibilities. This link will open in a separate window.
Please remember to complete and submit this registration before closing this window.
You will also receive this link in your registration confirmation email.
Questions?
Contact us at: hbghoopla@gmail.com
Check out our Facebook page for updates!
List of Sponsors
Platinum Sponsors
---
Gold Sponsors
---
Silver Sponsors

---
Bronze Sponsors
---
Diamond Sponsors

---
Sponsor Bar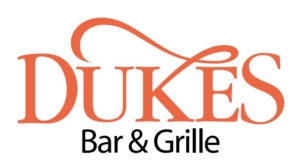 ---
Champion In Kind Sponsors
| | | |
| --- | --- | --- |
| | | |
| | | |
| | | |
| | | |
| | | |
| | | |
| | | |
| | | |
| | | |