our community
HARRISBURG HOOPLA
# COMPETEFORACAUSE
City, Island, Harrisburg |  June 4, 2022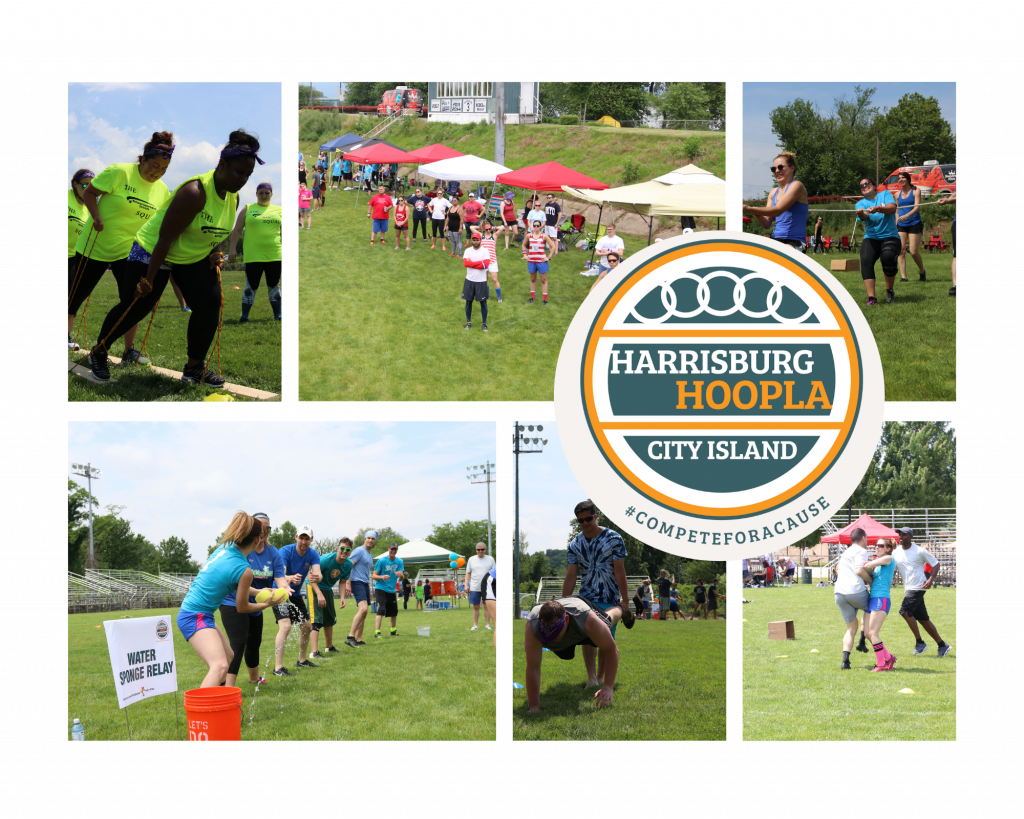 ---
Harrisburg Hoopla – 2022
The Emerging Philanthropists Program (EPP) will be hosting the 4th Annual Harrisburg Hoopla on June 4, 2022. It will be a full-day event consisting of teams competing in various events such as physical games (individual and teams) and puzzle-type games. Each team will represent a local nonprofit organization and compete to donate a portion of the event's proceeds to that nonprofit! A portion of the event's proceeds will also benefit the Emerging Philanthropist Fund at TFEC.
---
Schedule of Events (Tentative)
9:00 am – 10:30 am: REGISTRATION 
10:45 am – 11:00 am: OPENING CEREMONY
11:00 am: GAMES START
4:00 pm – 5:00 pm: GAMES CONCLUDE (with possible tie breaker!)
---
Registration

(Online registration will close at 11:59 pm on Friday, May 27, 2022)
Click here to register for 2022 Harrisburg Hoopla.
---
Questions?
Contact us at: hbghoopla@gmail.com
Check out our Facebook page for updates!
---
Learn More about our Sponsorship Opportunities
Click here to find out more about our sponsorship opportunities.
---
List of Sponsors
Thank you to our sponsors for their continued support.
---
Platinum Sponsors
---
Gold Sponsors
---
Silver Sponsors
---
Bronze Sponsors
---
Diamond
---
In Kind