our community
HARRISBURG HOOPLA
# COMPETEFORACAUSE
City, Island, Harrisburg | October 2, 2021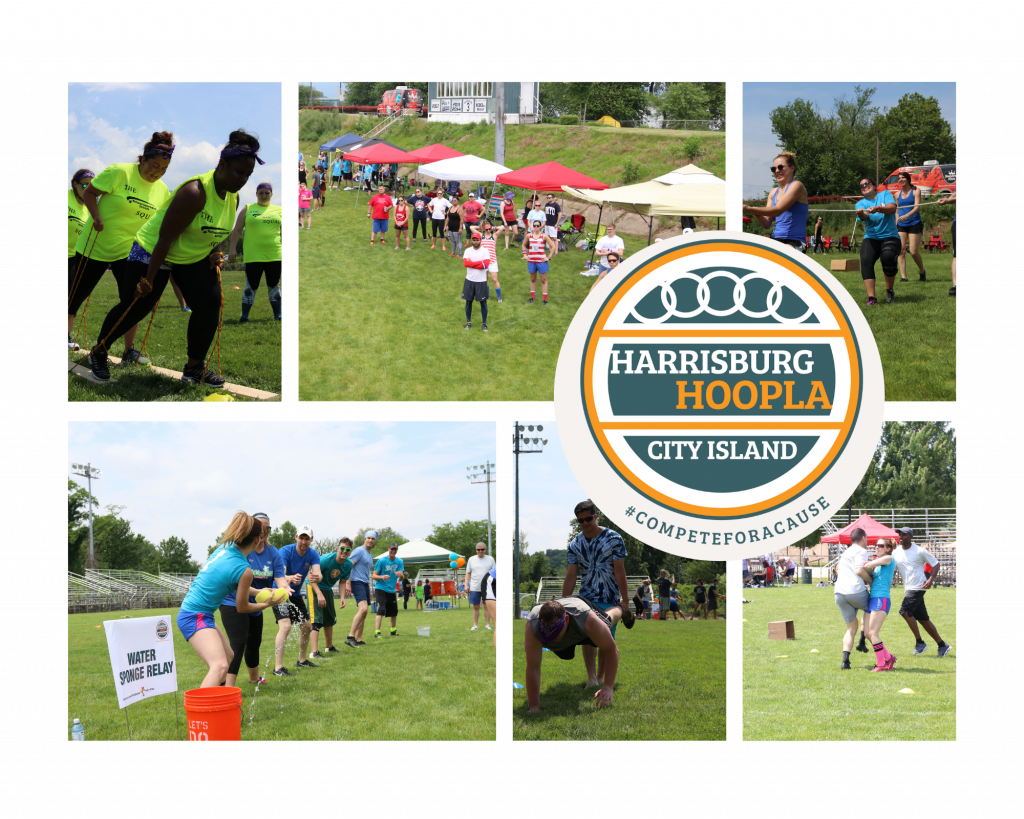 ---
Important Announcement About Harrisburg Hoopla – 2021
As you may know, there is a lot of uncertainty about the spread of the coronavirus (COVID-19) and the future of our communities.  The Emerging Philanthropists Program's (a partnership between The Foundation for Enhancing Communities (TFEC) & Harrisburg Young Professionals) Hoopla Planning Committee has been closely watching the COVID-19 situation and taking action as we all move through this uncharted territory.
Due to conditions surrounding the COVID-19 outbreak, we have decided to push back the event from its traditional first week of June time to October 2 in order to have the event in-person.
Stay tuned for information about the exciting plans for Harrisburg Hoopla on October 2, 2021.  
Keep up-to-date on our Facebook page.
---
Questions?
Contact us at: hbghoopla@gmail.com
Check out our Facebook page for updates!
---
Learn More about our Sponsorship Opportunities
Click here to find out more about our sponsorship opportunities.
---
List of Sponsors
Thank you to our sponsors for their continued support.
---
Gold Sponsors
---
Silver Sponsors
---
Bronze Sponsors
---
Champion In Kind Sponsors