our community
Emerging Philanthropists Program
Support or join the next generation of philanthropists
The Emerging Philanthropists Program (EPP) seeks to engage Harrisburg's emerging business and community leaders with the great possibilities that lie within philanthropic endeavors in our region. EPP provides resources and educational opportunities for those who wish to be actively engaged in philanthropic endeavors.
In the culminating experience, the class applies their newly learned community and grantmaking skills by awarding a grant to a nonprofit organization in a funding priority chosen by the class after assessing community needs. Since 2014, the Emerging Philanthropists Program has granted $35,000 to nonprofit organizations serving the Harrisburg area.
2021 EPP UPDATE
Due to the COVID-19 Pandemic, the 2021 EPP class has been canceled. Please check back soon for information on the 2022 EPP Class.
Harrisburg Hoopla Check Presentation - Friends of International House
Harrisburg Hoopla Check Presentation - Lebanon Rescue Mission
Harrisburg Hoopla Check Presentation - Salvation Army
Harrisburg Hoopla Check Presentation - Samara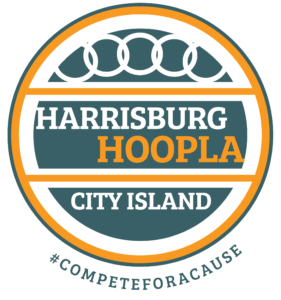 The Harrisburg Hoopla
What is the Harrisburg Hoopla? It's a fantastic event hosted by the EPP where teams compete to raise unrestricted funds for local nonprofit organizations. 
The 2021 Harrisburg Hoopla date is scheduled for October 2, 2021 on City Island. Last year, Hoopla Hero's raised $1,560 in lieu of the Harrisburg Hoopla.
Thank you to our EPP Sponsors

The Emerging Philanthropists Program is a partnership between TFEC & Harrisburg Young Professionals.