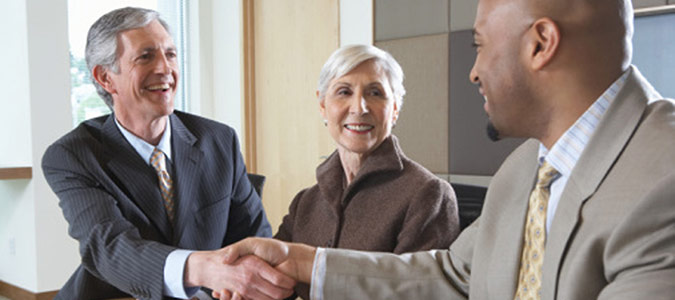 TFEC partners with all types of professional advisors (attorneys, accountants, financial planners, brokers, insurance agents, and others) as they help their clients incorporate charitable giving as an integral part of financial and estate planning activities.
We respect and work within the relationship that advisors have developed with their clients. We work collaboratively with you and your clients to connect them to the causes that they care about most and understand the many ways they can achieve their charitable goals. Because we are a local organization with more than 90 years of community knowledge, we have a unique understanding of our community's needs and the many ways your clients can make an impact both locally and internationally.
As a professional advisor you may play a key role in helping your clients structure their charitable giving plans. Your clients look to you for tax-smart advice.
TFEC supports professional advisors at every step in the giving process, creating an integrated approach.
Assist in identifying clients' charitable giving interests and motivations
Assist in matching personal charitable interests with tax planning needs
Assist in creating and implementing charitable plans that are integrated into major business, personal, and financial decisions
Facilitating complex forms of giving and executing technical giving instruments
Providing information on community needs, and the local agencies and programs that make the greatest impact
Delivering grantmaking expertise and a range of administrative services related to charitable giving
Donors with funds in excess of $75,000 may request that TFEC use their personal financial advisors to recommend investment holdings. Financial advisors (including brokers, bank trust departments, fee-based investment advisors, insurance or mutual fund representatives, and other money managers) must be accepted by TFEC and agree, in writing, as TFEC Outside Investment Advisors, to invest within permitted parameters. Advisors are able to charge prudent investment management fees for this service.
Whatever the question, TFEC can be a resource to you as you help your clients meet their charitable goals. Connect with us to learn more about how we can help you as you counsel your clients or click here if you would like to sign up for our Professional Advisor Insider newsletter specifically for professional advisors.
How do I…?