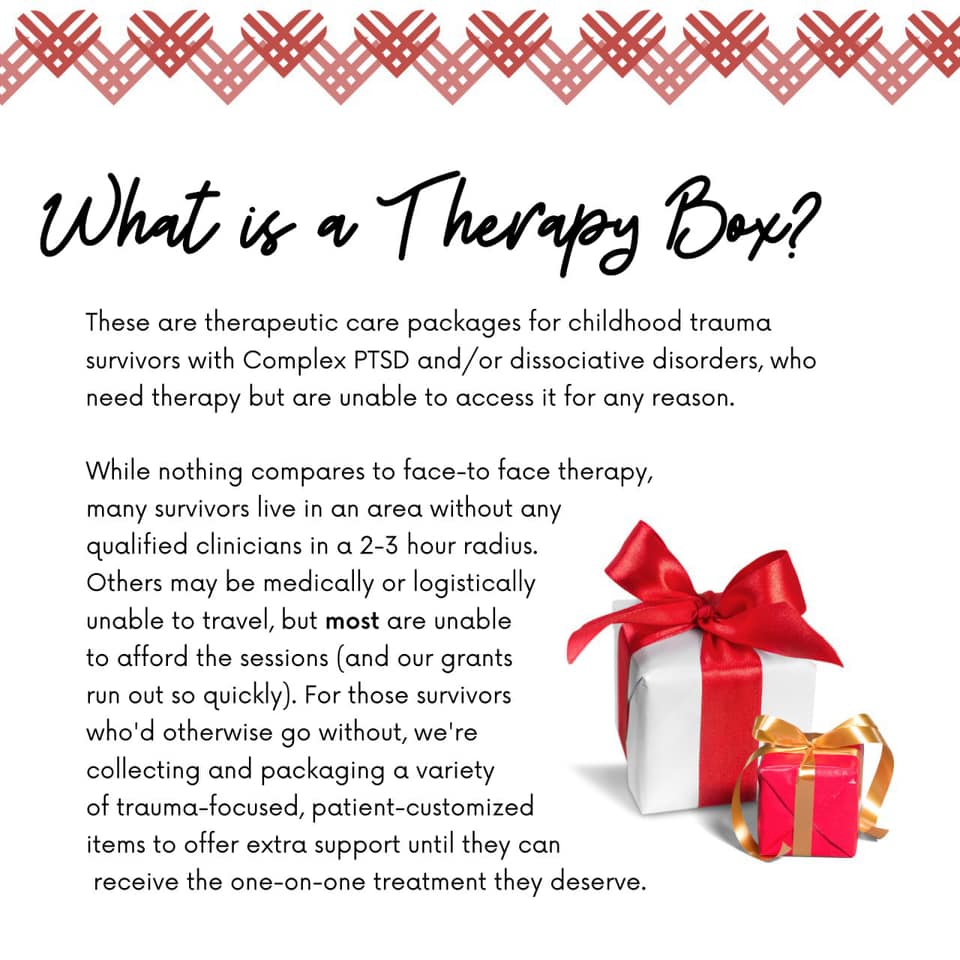 Imagine needing skilled trauma therapy and being willing to do the work, but having no one within a two-hour drive of your home to help – or having someone nearby, but no money or insurance approval to pay for their services. We've created a way to help those in desperate need to begin the process of healing.
We call it a Therapy Box!
With your help, we will create and distribute no less than fifty or more Therapy Boxes each year. While nothing can compare to face-to-face therapy, we know that recipients will absolutely treasure the life-changing information and self-care tools that we are sending.
We can hardly wait to see all the ways your altruism will impact the lives of those unable to receive in-office care.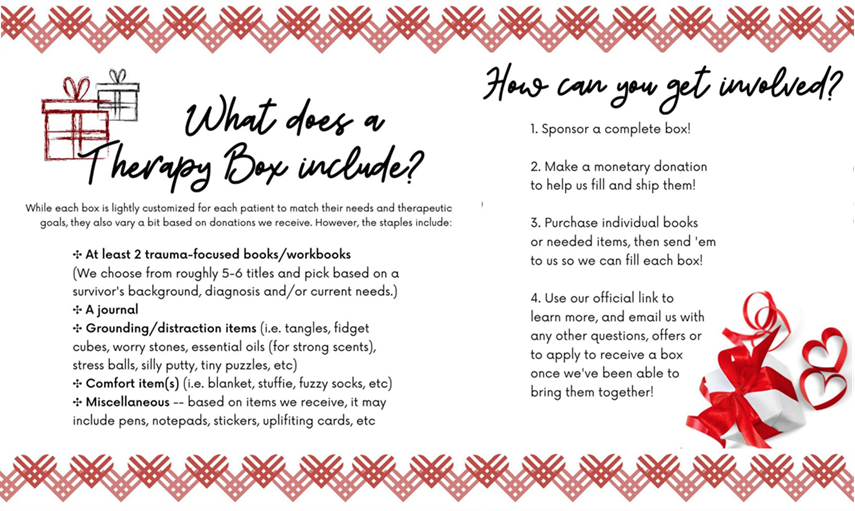 ---
* This Wishlist is to be used as a guide given that supply and shipping issues are the trend of the times. If you see something you like, feel free to find an alternative. Each recipient can customize their selections so every item you choose will be placed directly in the hands of someone who truly wants and will appreciate it!
---
Donation Form