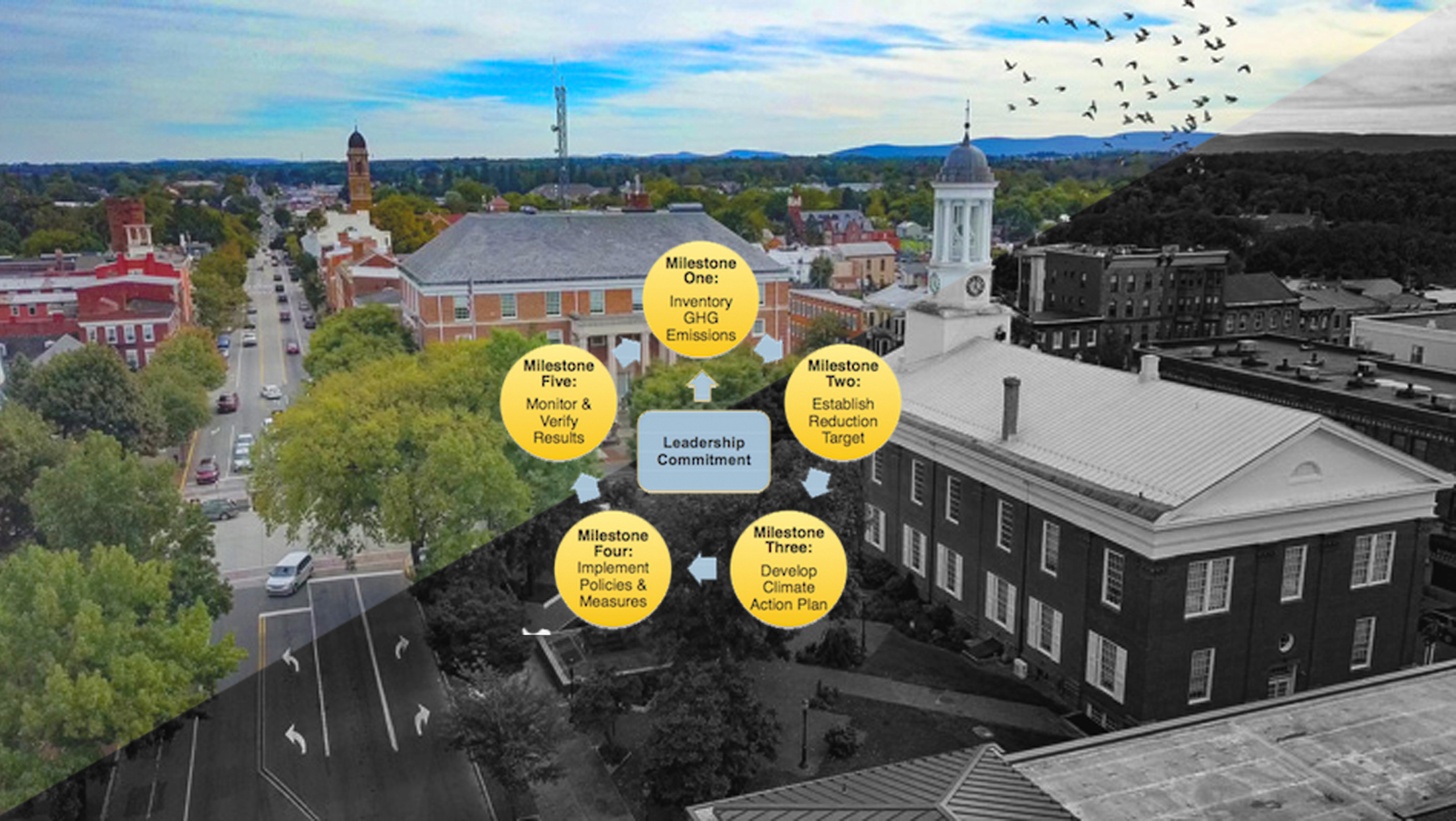 Event is coordinated by Carlisle Borough and is one of three planned in collaboration with community groups and agencies in the Cumberland Valley, including the Cumberland Conservation Collaborative, South Mountain Partnership, Cumberland County Planning Department, the Center for Land Use and Sustainability at Shippensburg University, the Center for Sustainability Education at Dickinson College, and Carlisle Borough.
Communities in The Cumberland Valley and Southcentral Pennsylvania: Learn about climate action already happening and how you can take action in your community. What is already being done about Climate Change? How can climate change actions be expanded and accelerated? How can you get involved?
---
About the Event
How does local climate action planning happen? The Borough of Carlisle will be used as an example of how local governments and citizens can initiate climate action planning. To include group discussion after presentations.
---
Speakers
Joel Hicks, Chair, Carlisle Climate Action Commission (CAC)
Tony Underwood, Pathways and Analytics Team Lead, Carlisle CAC
Sara Markowitz, Community Engagement Team Lead, Carlisle CAC\
Mohamed Badissey, Projects and Estimates Team Lead, Carlisle CAC
Karla Farrell, Zoning Team Lead, Carlisle CAC
To include moderated question and answer time
---
Event Details
Log-on information will be emailed to all registered guests approximately 3-5 days prior to the event.
---
Agenda
7:00 pm – 7:10 pm

WELCOME AND CLIMATE CHANGE FORUM SERIES OVERVIEW
Speaker: Neil Leary, Director of Center for Sustainability Education (CSE), Dickinson College
Purpose of this Climate Action Forum Series
Details of prior and future seminars

7:10 pm – 7:20 pm

OVERVIEW OF CARLISLE BOROUGH'S CLIMATE ACTION PLANNING EFFORTS
Speaker: Joel Hicks
Carlisle's Greenhouse Gas Inventory Efforts, Greenhouse Gas Resolution, Building the Carlisle Action Commission

7:20 pm – 7:30 pm

DEVELOPING A STRATEGY
Speaker: Tony Underwood
Importance of a synchronized decarbonization strategy, Tools and techniques for planning a mitigation pathway

7:30 pm – 7:40 pm

WHAT DOES THE LOCAL COMMUNITY VALUE?
Speaker: Sara Markowitz
Importance of social values in developing criteria, How the CAC is engaged with the public

7:40 pm – 7:50 pm

EVALUATING SPECIFIC OPTIONS
Speaker: Mohamed Badissey
Basics of cost-benefit analyses in choosing options, Collecting information – where is the data?


7:50 pm – 8:00 pm

WRITING THE RULES
Speaker: Karla Farrell
Where does a Climate Action Plan connect to ordinances and plans? Leveraging best practices from other communities.


8:00 pm -8:30 pm

QUESTION AND ANSWER SESSION
Moderator – Neil Leary, Director of Center for Sustainability Education (CSE), Dickinson College

---
Registration for this event is now closed