Harrisburg Parks Foundation presents
The Jack Crago Memorial Golf Outing
In partnership with the Harrisburg Mayor's Office
Benefiting Harrisburg Parks & Playgrounds
The Harrisburg Parks Foundation was established in the Fall of 2014 to help the city of Harrisburg raise much-needed funds for the maintenance of its many play-grounds and amazing system of parks. The foundation's mission is to support the City of Harrisburg's Department of Parks, Recreation, and Enrichment in the preservation, maintenance, expansion, and development of the city's parks and playgrounds; and in the delivery and improvement of recreational opportunities for the benefit of the citizens of Harrisburg and the general public.
Jack Crago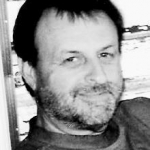 The 2nd Annual Jack Crago Memorial Golf Outing honors the memory of Jack Crago who passed away in April 2016. Jack was a devoted member of the Parks Foundation and its predecessor, the Harrisburg Parks Partnership. He spear-headed a series of annual golf outings to benefit the City's youth program. Proceeds from the 2017 Outing will help the City refurbish and enhance its parks and playgrounds.
Dinner and awards at the completion of the round.
Team prizes, skill prizes, door prizes and much more!
4 person scramble format!
Event Information
It was with much regret that we decided to postpone last Friday's Jack Crago Memorial golf outing. It was a very difficult decision but due to the forecast of torrential rains, heavy winds and lightning…we wanted to be sure players were safe and had an enjoyable experience. Unfortunately Mother Nature did not cooperate!
The event has officially been RESCHEDULED for FRIDAY, SEPTEMBER 15. We hope you'll be able to join us. Same time, same location. Registration opens at Noon, Shotgun start at 1pm.
We still have openings to add YOUR TEAM! Register below today.
Date:

Friday, August 18, 2017

Friday, September 15, 2017

Schedule:
Registration, Lunch, Range Usage: 12:00pm
Shotgun Start: 1:00pm
Location:
Sportman's Golf Course
3800 Linglestown Road
Harrisburg, PA 17110
Player Fees
Includes golf with cart, lunch, range use, beverages, team photo, swag bag, dinner & awards! Plus, register onsite for team prizes, skill prizes, door prizes, and more!
Foursome | $300.00
Individual | $75.00
Sponsor Options
Platinum Sponsor | $2,000.00
Entry fee for 4 players, Large logo on promo materials, Banner at event, 8 raffle tickets, Tee sign, Table tents

Gold Sponsor | $1,000.00
Entry fee for 4 players, Small logo on promo materials, 4 raffle tickets, Tee sign, Table tents
Silver Sponsor | $500
Entry fee for 2 players, Small logo on promo materials, 4 raffle tickets, Tee sign, Table tents
Bronze Sponsor | $150
Tee sign
Dinner Guest | $35
Dinner for one, Door prize entry
Door Prize Donor
Donate gift certificates, good, or services
Send camera ready corporate logos to heatherwoo1@comcast.net.
Sponsorship deadline is July 31, 2017.
Deadline to register is August 4, 2017.
  Deadline Extended!
---