---
Thank you to our Technical Conference Partner:


---
We welcome you to join us for our virtual conference
Industry professionals will learn how to promote and sustain spaces of equity and belonging. This full-day conference will support participants in identifying barriers to equity, foster safe spaces for courageous conversations, and offer practical ideas and resources to help workplaces and communities become safe and equitable for everyone.
Prior to the Conference
–  On-Demand Sessions will be available on the conference website.
–  These pre-recorded sessions will provide key learnings that provide participants with a strong foundation of terms and information.
During the Conference
–  Participants will choose from three Live Sessions followed by industry-specific breakout sessions to network with and engage with other individuals in similar fields.
–  All participants will walk away with resources and an action plan to begin implementing learnings from the conference.
After the Conference
–  Participants will have access to additional On-Demand Sessions providing insight into creating systems of equity and belonging.
We are excited that this conference provides the opportunity to go beyond diversity and encourages advancing equity and belonging.
---
Keynote Speaker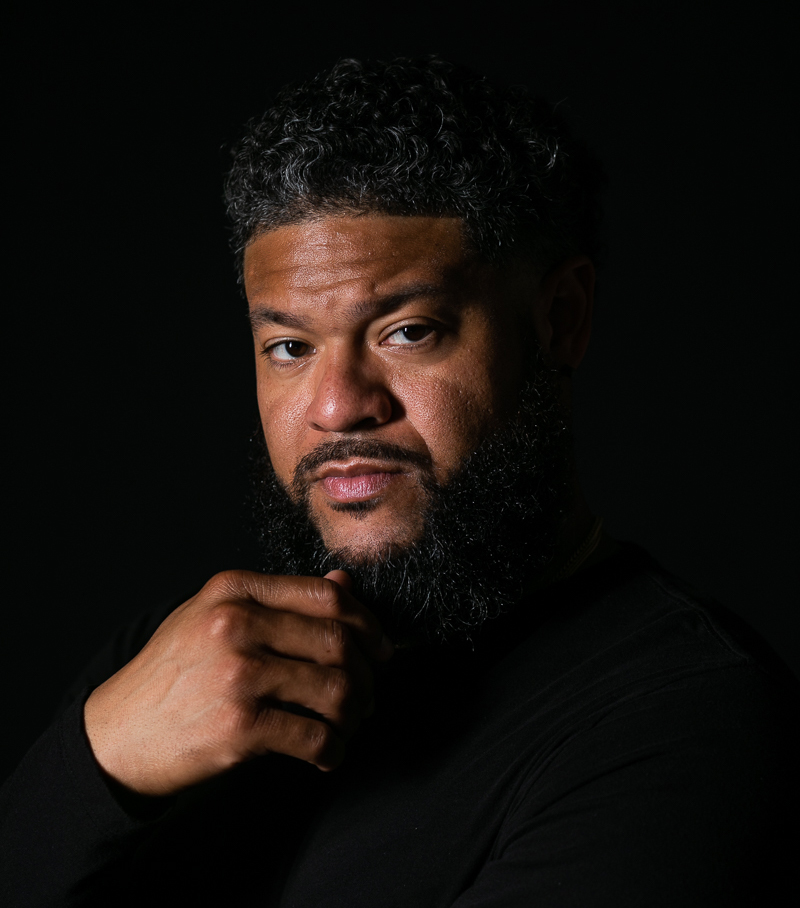 Robbie  Tolan
Robbie is a former professional baseball player (like his father) and top prospect with the Washington Nationals. Robbie's baseball career was sidelined on December 31, 2008 when a Bellaire (Texas) police officer mistakenly accused Robbie of car theft. Bellaire Police Department responding to the alleged theft, shot an unarmed Robbie in his parents' driveway. A bullet pierced his lung and lodged in his liver, causing significant damage. Robbie was left with mental, physical and emotional devastation. Defying all the odds, Robbie made a remarkable recovery to return to the baseball field the following year, before finally retiring from the game he loved in 2011.
Robbie's case Tolan v. Cotton found itself on the docket for the United States Supreme Court. On May 5, 2014, the High Court ruled unanimously in Robbie's favor, marking the first ruling against a police officer in over ten years. In 2018, Robbie penned No Justice: One White Police Officer, One Black Family, and How One Bullet Ripped Us Apart. The book details how Robbie and his family courageously picked up the pieces of their lives after the cameras and social media protests went away, and fought for justice for himself, and others.
---
Live Sessions
Dr. Tawanna Jones-Morrison
Workshop: "Equity in Practice"
Participants will engage in a series of thought activities focused on cultivating equity as both an individual and organization. Participants will gain tools for practice in accountability that will allow them to move beyond diversity to spaces of inclusion and belonging, and move from safe spaces to brave spaces.
Dr. Kristin Austin
Workshop: "Be Professional": Exploring Weaponized v. Wisdom-full Advice Giving"
This workshop dismantles white supremacy as the root of American professionalism. The workshop presentation will provide supervisors, mentors, and leaders an opportunity to examine and challenge what they are saying versus what is being heard through discovery, lessons, and strategies.
Amanda Davis-Buie
Workshop: "The Color of Dissonance"
This presentation will focus on the role of dissonance in equity by addressing White Dissonance and Cultural Dissonance. The exploration of these cognitive battles will increase understanding and advance equity and belonging in an organization.
---
Sponsorship Opportunities:  DIPCPA Conference 2021 – Sponsorship Packet
Contact us at: dipcpaconference@gmail.com
Check out our Facebook page and LinkedIn page for updates!
---
Event Details
Date:

Friday, October 1, 2021

Time:

9:00 am – 2:30 pm

Location:

Online Event; Virtual via Zoom

 Registration Cost:

$50.00 per ticket

Sponsorship Opportunities:



Agent for Change Leader – $7,500
Agent for Change Partner – $5,000
Agent for Change Supporter – $2,500
Agent for Change Ally – $1,000
Agent for Change Friend- $500
---
Registration is now closed.  
---