Dream it. Change it!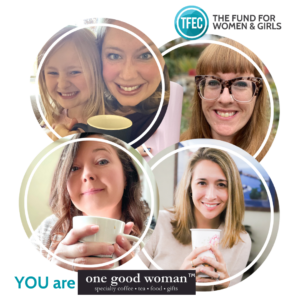 Your membership will give hope and provide change for women and girls in our community forever. Membership pledges are customizable at any level for up to 5 years.
Dream | $1,000
With your first $1,000 gift, dream of a community that encourages women and girls to be their best.
Create | $2,500
Your next gift of $1,500 creates a difference in the lives of women and girls.
Sustain | $5,000
With your next $2,500 in gifts, sustain the collective impact of the Dream Team.
Inspire | $10,000
With your next $5,000 in contributions, inspire others with your gift.
Legacy Society of the Fund for Women & Girls
Name the Fund for Women and Girls in your will or estate plans to leave a lasting legacy for the next generation.
---
If you would like to support the Fund for Women & Girls through the Legacy Society please contact Jennifer Doyle, Vice President of Philanthropy and Community Investment at jdoyle@tfec.org