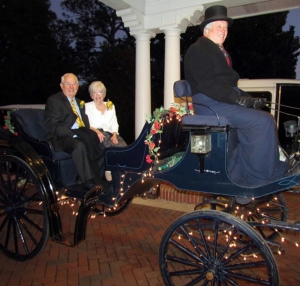 William and Nancy Law recently celebrated their golden anniversary of 50 years. After marrying in 1965, the North Carolina natives moved around the country, living in Florida, South Carolina and, most recently, Pennsylvania. They returned to North Carolina at the end of 2014 to reacquaint themselves with the "Old North State." When they aren't traveling, the couple finds plenty of ways to fill their time. William is an avid tennis player who enjoys participating in mission trips with his church. Nancy is more of a homebody who likes to read and work on her needlepoint. These hobbies have been the foundation of the Laws' happy marriage.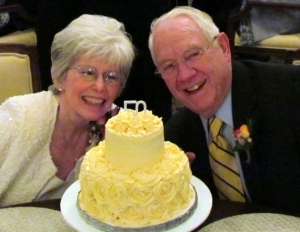 William and Nancy have also both realized the importance of giving back to their community. Therefore, William and Nancy established a Charitable Remainder Trust in 2014 with TFEC. Upon establishing their Charitable Remainder Trust, they received an initial tax benefit, which could be taken over a 5-year period, and an annual income stream. Upon their deaths, their Charitable Remainder Trust will create the Nancy and William Law Fund, a Restricted Fund, that will benefit a predetermined set of nonprofit organizations chosen by William and Nancy.
"The confidence we have in TFEC comes from its Board of Directors and the purpose of the organization in making a difference in the community."

– William and Nancy Law
TFEC manages and serves as trustee for 41 charitable trusts, valued at $10.4 million (12/31/14). These trusts include Charitable Remainder Unitrusts, Charitable Remainder Annuity Trusts, and Charitable Lead Trusts. These agreements are legal arrangements where you can transfer assets irrevocably to a Trust, which then invests it and creates two (split) interests. Typically, a donor establishes these planned gifts in order to increase the impact of their charitable gifts, receive a lifetime income, and/or qualify for income, gift and estate tax benefits. Charitable trusts have a minimum $50,000.00 contribution requirement. In most circumstances, legal services are required and are available to donors without charge through TFEC's relationship with Nauman, Smith, Shissler & Hall LLP.
For more information about charitable trusts, please contact Janice R. Black, President and CEO, at jblack@tfec.org or Jennifer Doyle, Director of Development & Community Investment, at jdoyle@tfec.org.