2014 Grantee of the Mechanicsburg Area Foundation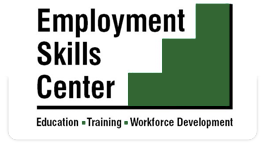 The Employment Skills Center (formerly the Carlisle Area OIC) has been in operation since 1967. Since their beginnings, over 47 years ago, they have helped nearly 15,000 residents with their educational and training needs. The recognized community leader for adult education training and programs in Cumberland County, Employment Skills Center (ESC) offers all services free of charge to participants. ESC's programs help remove participants from governmental assistance and place them into employment in family-sustaining wage jobs. The core programs offered by ESC include GED preparation classes, ESL (English as a Second Language), Basic Literacy, Nurse Aide Training and Employment, and Workforce Development. ESC exists to help those most in need of assistance to reach their educational and employment goals.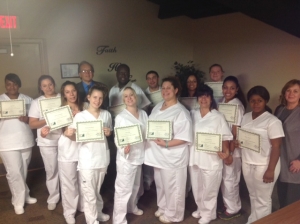 In 2014, Employment Skills Center (ESC) received a $4,000 grant from the Mechanicsburg Area Foundation, a regional foundation of The Foundation for Enhancing Communities, for their Nurse Aide Training and Employment program. In partnership with New Hope Ministries (NHM), ESC has expanded this vital program into the Mechanicsburg Area. Through the program, ESC provides on-site training at NHM over a three week period. Instruction covers pre-clinical training for qualified nurse aide candidates who are seeking careers in the healthcare field. The pre-clinical instruction includes an intro to the NA profession, basic biology, study skills, time management skills, teamwork, cultural awareness and diversity, employability skills, self-awareness, basic math and reading comprehension. Upon successful completion of the pre-clinical training, participants advance to the clinical portion of the training at Harrisburg Area Community College for the next three weeks. Clinical training encompasses a week of classroom theory, a week of skills training and the final week is spent with residents on the floor of a care facility. Upon successful completion of the clinical training, candidates are eligible to sit for the State Nurse Aide Registry Examination; once passed, nurse aides are eligible for employment in nursing care facilities and in private homes as home health aides. Over 500 participants have been trained over the past seven years and of those who graduated from the training, ESC has a success rate of approximately 75% for employment.
For more information on Employment Skills Center, visit www.employmentskillscenter.org.
About the Mechanicsburg Area Foundation
In 1986, Mechanicsburg community leaders established the Mechanicsburg Area Foundation (MAF) to build permanent endowments to benefit the Borough and surrounding areas. MAF decided to affiliate itself as a regional foundation of The Foundation for Enhancing Communities, formerly the Greater Harrisburg Foundation, to help minimize the expenses associated with creating an independent community foundation. MAF Advisory Committee provides insight on local issues to strengthen fundraising and grantmaking efforts for the benefit of Mechanicsburg area residents. MAF ensures that all gifts, ranging from a few dollars to a few thousand dollars, will work to improve the quality of life for Mechanicsburg Borough residents, today and in the future. The Mechanicsburg Area Foundation's funding priorities include arts & culture, community development, education, environment, and health & human services. Organizations must serve the Mechanicsburg Area (zip codes 17050 & 17055). MAF grants once a year with the deadline in late August.
Click here for more information on this and other grant opportunities available through TFEC.