Teen Night at the Ballet
Building Young Audiences for Today and Tomorrow
In 2016, the Arts for All Partnership was pleased to award $3,750 to the Central Pennsylvania Youth Ballet (CPYB). Through this award, CPYB in collaboration with Jump Street is working to increase access to the performing arts while engaging young and diverse audience through Teen Night at the Ballet, a CPYB program now in its second year. Consisting of a two-part program, Teen Night at the Ballet serves to build younger audiences while also moving past the misconception that ballet is unchanging, stuck in the past, or simply "not for us". To overcome these barriers to the arts, Teen Night at the Ballet highlights teen artists including dancers, choreographers, writers, photographers, graphic artists and musicians, and empowers teens to convince their peers that ballet is relevant and reflective of their particular interests and passions.
Teen Night at the Ballet Part One: An Introduction, was presented on Friday, January 27, 2017 at the Carlisle Warehouse Studio 6. Nearly 80 youths ranging from 12-19 years old attended to watch student performances created during the CPYB Choreographic Workshop, ChoreoPlan. The teen audience represented school membership of Carlisle High School, Wilson Middle School, Saint Patrick's School, Conewago Valley, Cumberland Valley High School, Commonwealth Connections Academy Art & Humanities Conservatory, Elizabethtown Middle School, Dallastown Area School District, West Perry, York Catholic School, Susquehanna, Big Spring, Mechanicsburg, and various home school groups. Grassroots promotions took place through outreach to local school districts and community groups, posts to CPYB's social media platforms, and CPYB teen students received credit for their evening classes by bringing a teen friend to the event.
CPYB also welcomed students from the Boys & Girls Club of Harrisburg, who attended with the club's program director. Jump Street's and™ magazine designed all of the materials used to promote the event and their high school interns were present to lead the program's Q&A session with the dancers and choreographers. The first article for the magazine – a review of the Part One experience – is currently in progress and plans to promote the second part of the program. Teen Night at the Ballet Part Two: The Theatre Experience allows teens to purchase $5.00 "teen tix" to attend the Thursday, June 15, 2017 June Series performance at the Whitaker Center for Science and the Arts in Harrisburg. To learn more, visit https://CPYB.org/teen-night.
Established in 1955, Central Pennsylvania Youth Ballet's mission is to inspire education and enrich lives through the training in and performance of classical ballet. Its vision, guided by Founding Artistic Director Marcia Dale Weary, is one of changing lives through dance. CPYB trains young people who strive to become classically trained ballet dancers, as well as those who wish to develop the discipline and strong work ethic that will affect positively their lives and careers. In addition to its international reputation, CPYB is proud to be recognized as the resident ballet company for the Whitaker Center for the Arts in Harrisburg. CPYB is the only pre-professional school  of classical ballet not attached to a professional ballet company and the only school in the United States to have earned the license to perform George Balanchine's' The Nutcracker® from the Balanchine Trust. Nearly 100 CPYB alumni are currently dancing on stage for the most prestigious ballet companies in the world.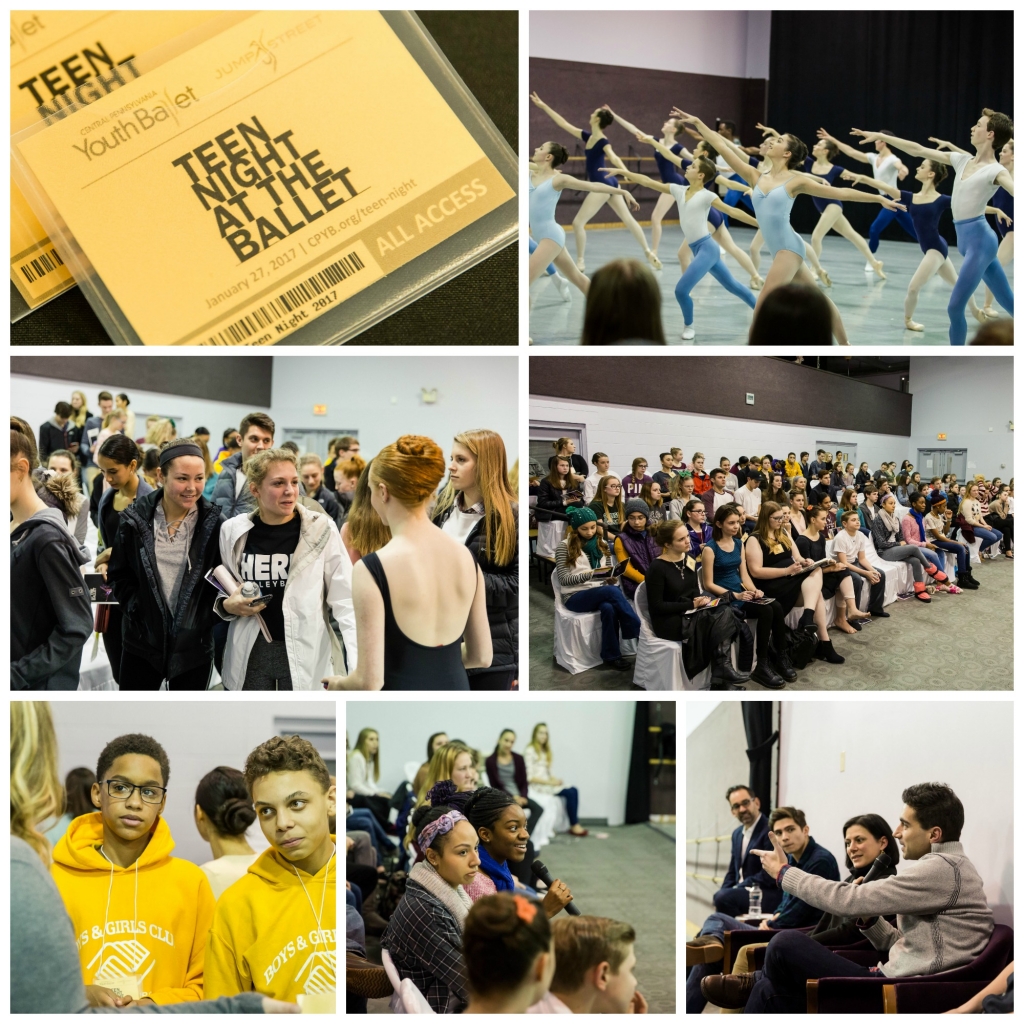 About the Arts for All Partnership
The Arts for All Partnership is a partnership between TFEC and the Cultural Enrichment Fund. This unique collaborative funding initiative aims to improve the efficiency of arts grant funding and increase the overall impact of grant funding for arts programming in our communities. The Arts for All Partnership is most interested in proposals that will increase access to the arts in the Capital Region through free public performances for families, ticket subsidy programs that fill houses, innovative programs that engage and build young audiences, and educational outreach programs. Priority will be given to programs that increase arts engagement and access among diverse audiences, underserved and/or economically disadvantaged communities. Nonprofit organizations serving the counties of Cumberland, Dauphin, Franklin, Lebanon, Perry, and the Dillsburg Area and/or located within 20 miles of center city Harrisburg are invited to apply. The maximum grant award is $5,000; in 2016 grant awards ranged from $500-$5,000.
Click here for more information on applying to this or any of TFEC's grant opportunities.