2014 Grantee of the Franklin County Foundation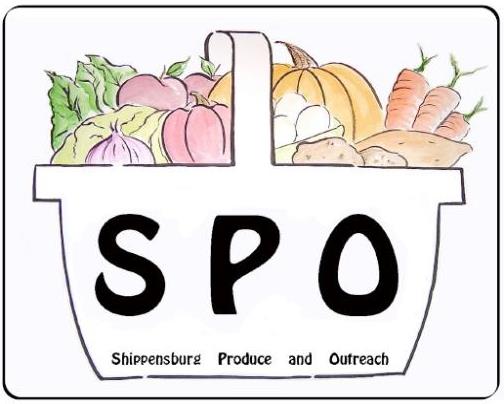 Shippensburg Produce and Outreach (SPO) is a volunteer organization providing fresh produce and services for Shippensburg area residents. Created in 2009 to fulfill the need for fresh produce for low-income families, SPO's mission is to help those in need by responding with food and/or services. SPO has been growing substantially over the past few years, with a 29% increase in clients served in 2014 over the previous year. Since SPO's founding, growth has been manageable as volunteers continued to learn the processes of running a fresh produce food pantry. They have successfully raised funds to pay a part-time coordinator; however, the vast majority of raised funding is needed for the purchase and distribution of fresh produce to those in need in the Shippensburg Area.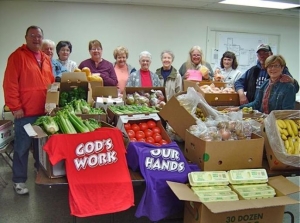 In 2014, Shippensburg Produce and Outreach received a $3,000 grant from the Franklin County Foundation, a regional foundation of The Foundation for Enhancing Communities, to assist the organization with needed capacity building measures. Volunteers had been managing the accounting and finances using a hand-ledger system; intake forms have also been completed and managed by hand. With this grant, SPO has been able to purchase laptop computers, office software, a printer, and a filing cabinet in order to better manage the pantry in a professional manner. In doing so, they have increased the ability of volunteers to transition in and out of board positions that are assigned these various duties while systems remain intact. SPO also purchased metal shelves to increase their efficiency during distribution and used funds towards the purchase of a new walk-in cooler allowing SPO to order and maintain fresh produce for a longer period, enhancing its weekly offerings to clients.
For more information on Shippensburg Produce and Outreach, visit www.shipout.org.
About the Franklin County Foundation
The Franklin County Foundation (FCF), established in 1987, is a regional foundation of The Foundation for Enhancing Communities. FCF makes grants to nonprofit organizations that serve residents of Franklin County. FCF also serves as a vehicle for individuals, companies, foundations and charitable organizations to establish funds that will support the civic, social, educational and cultural well-being of individuals living in Franklin County. FCF ensures that all gifts, ranging from a few dollars to a few thousand dollars, will work to improve the quality of life for Franklin County residents, today and in the future.
The Franklin County Foundation's funding priorities include arts & culture, community development, education, environment, and health & human services. Organizations must serve Franklin County. FCF grants once a year with the deadline in late August. Click here for more information on this and other grant opportunities available through TFEC.