New overtime rules are effective December 1! Are you ready?

In partnership with the Cultural Enrichment Fund, The Foundation for Enhancing Communities is pleased to offer a presentation on the new federal overtime regulations taking effect December 1. These will require all employees earning less than $47,476 per year to be paid overtime. There are no exceptions for nonprofit organizations. All nonprofits need to assess their workforces and plan ahead to avoid violations of the law and potential penalties. This presentation, geared to nonprofits, will explain the law and offer practical advice for dealing with the changes as well as having your individual questions addressed, which you are encouraged to submit when you register.
Do you have full-time, salaried employees that make less than $47,476? If so, this new rule applies to your organization and you need to attend this session!
Event Information
| | |
| --- | --- |
| Date: | Friday, September 30, 2016 |
| Time: | 8:00am – 10:00am |
| | Registration: 8:00am – 8:30am |
| | Program: 8:30am – 10:00am |
| Location: | The Conference Center, Central Penn College |
| | 600 College Hill Road |
| | Summerdale, PA 17093 |
About the presenter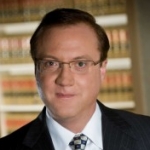 Benjamin C. Dunlap, Jr. brings considerable experience to his practice, concentrating in business and employment law for companies ranging in size from startups to major national corporations, as well as for area nonprofit organizations. He regularly deals with Fair Labor Standards Act issues, including conducting the legal review of a company's FLSA audit involving more than 100 separate employee positions. He has received an AV Preeminent® Martindale-Hubbell® Peer Review Rating in his primary practice areas of administrative and employment/labor law and litigation, making him part of a select group of lawyers ranked by their peers at the highest level of professional excellence.
Venue Sponsor
---