our community
Early Childhood Education Initiative
Our commitment to education and skills development
TFEC has been investing in early education for over 11 years, starting with the Capital Beginnings program in 2006 when we received the Community Engagement Outreach contract for Dauphin County. Over time, this funding has disappeared, but TFEC has remained committed to the cause and continued to secure grants and contributions to maintain the work.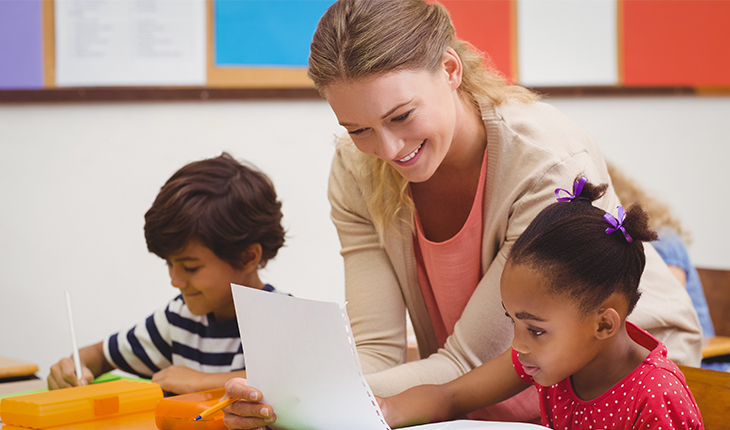 With the implementation of the TFEC 2017-2020 strategic plan, TFEC's Board of Directors has solidified our continued commitment to early education: to take what we have learned and work collaboratively with others within our region. Our goal is to wrap support around the whole family in an effort to close the achievement gap by third grade by focusing on kindergarten readiness skills.
Community Success
TFEC's Early Childhood Education Initiative broadens community resources by giving children and their families the tools they need to be successful. We also build strong partnerships between the community, early learning providers, and the schools. In 2017, the initiative formed an Early Childhood Advisory Committee as part of a multi-year commitment made by the TFEC Board of Directors to improve kindergarten readiness and access to early education services. To be effective and relevant, the committee includes representatives from business and industry, community leaders, school representatives, and early learning providers within TFEC's footprint. The committee explores the systems, partnerships, and leadership roles that best enhance and strengthen connections focusing on service to children from prenatal to five years of age, which is critical due to the lack of cohesiveness in the early education sector. The three overarching goals in alignment with TFEC's Strategic Plan include a more educated and engaged local business community around early education, working towards the sustained creation of a trauma informed community, and to raise awareness of the impact of successful transitions through an expansion of our full day transition conference.
Workforce Development
Tomorrow's workforce requires investing in young children and families today. An investment in early childhood education will establish a foundation for sustained economic growth because quality early learning is key to ensuring that future employees have the skills Pennsylvania businesses need in a highly competitive global market.
Trauma Informed Community
Our goal is to create a culture of safety, understanding, and care within the community that addresses the short- and long-term impact of trauma. A trauma informed community involves understanding, recognizing, and responding to the effects of all types of trauma. Trauma can include homelessness and transience, unemployment, poverty, substance abuse, and domestic violence.
Creating Resiliency through Trauma Informed Practices
TFEC is committed to the creation of a trauma-informed community, and we know that such an approach must be a community-wide effort. In 2019, TFEC is planning "Becoming Trauma Informed" workshops to "train the trainer" using a model from the Health Federation of Philadelphia.
School Readiness and Transitions
Children go through many transitions throughout their lives. One of the most important transitions is the one from home or a preschool program into kindergarten as they enter formal schooling for the first time. TFEC works to increase school readiness, early literacy, and family engagement by collaborating with school districts, childcare centers, shelters, and agencies serving families to help close the school readiness gap.
Calendar
Prior to kindergarten there are many things parents can do to support their child's transition in to school. Our Jump Start to Kindergarten activity calendars are user friendly and offer simple ways to empower parents as their child's first teacher.
Kindergarten Registration Information
Entering kindergarten is an exciting and critical time for a child. This will be the start of their "formal" education, laying the foundation for future learning and thus it should be the best experience possible.
Kindergarten Transition Conference
An event for early learning providers, kindergarten teachers and community members to discuss transitioning children into kindergarten successfully. Such training provides professional development and technical support to early learning providers in a shared learning environment.
Questions?
talk to our experts

Leslie Fick

Jeanne Predmore