History
While the Fund for Women & Girls was established in 2000, the Dream Team was established in 2011 with a goal and purpose of encouraging individuals to make a gift of at least $1,000 to create a permanent $1 million endowment. From the endowment, annual grants are made available to local nonprofit organizations that provide services to women and girls in the South Central PA counties of Cumberland, Dauphin, Franklin, Lebanon, Perry, and the Dillsburg Area.
Become Part of the Movement
Dream It. Change It!
Becoming a member of the Dream Team provides hope and creates change for the women in girls in our community, forever. Over $395,000 has been granted to organizations serving women and girls with programs focusing on self-sufficiency, health, human services, diversity, equity & inclusion and education.
Join Today
Featured Dream Team Member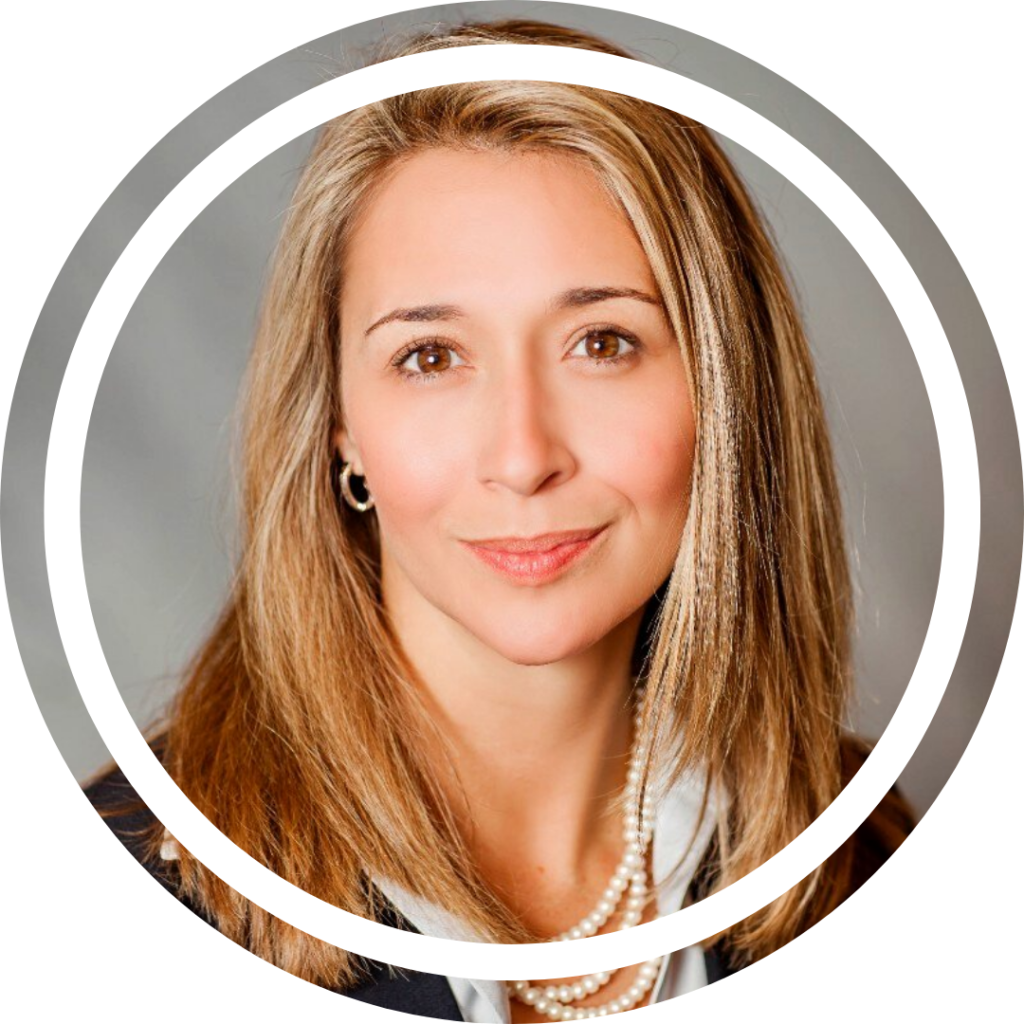 The current Fund for Women and Girls Dream Team Featured Member is Melanie Stine
Legacy Society of the Fund for Women & Girls
Ms. Norma J. Gotwalt*
Ms. Karen Snider*
Todd C. Snovel
Jennifer Black
E. Louise Hepschmidt*
Debra Ryan
Janice R. Black
Rosemary Browne
Dr. Carolyn C. Dumaresq
Peggy A. Grove 
Sylvia Hepler
Dr. Robyn Holder
Linda C. Kutz 
Dolly Lalvani
Kelly Light
Ann Moffitt  
Benjamin Olewine, III*
Jessica L. Ritchie
Karen Snyder*
Tracy Varano-Garrison 
Jennifer Black
Katrina Jurgill Briddell  
Miriam DeFehr 
Dr. Carolyn Dumaresq  
Abigail Fortino  
Jeanne Foster 
Norma J. Gotwalt* 
Sylvia Hepler 
Linda Kutz 
Beverlee Lehr 
Elaine Nissley 
Shileste Overton-Morris 
Kathy Pape 
Beth A. Peiffer 
Linda Pheasant
Jessica L. Ritchie
Kimberly Schaller
Joelle E. Shea
Gail Siegel
Anita Stabile
Bonnie Stevenson
Melanie Stine 
Marilynn R. Abrams 
Marion C. Alexander
Anne L. Alsedek
Kathy Anderson-Martin
Susan L. Anthony
Jeanne Arnold
Nancy C. Aronson
Kimberly Arthur-Tressler
Marlene Atherton
Dr. Irene C. Baird*
Alison Ballantine
Gretchen L. Ballard
Theresa L. Barnaby
Amanda Barnes 
Cate A. Barron
Irene Berman-Levine
Michael J. Breslin*
Julia Brinjac
Ellen Brown
Tara Brown
Quinn Bryner
Lynn Burkholder
Michelle Buskey
Marianne Caplan
Audry Carter
Dr. Christine K. Cavanaugh
Stephanie Chaplinski-Kane
Jennifer Charlton
Sarah Chartrand
Lori Clark Robinson
Jennifer Collins
Jennifer Conway
Jewel Cooper 
Beth L. Cornell
Joi Corrado
Jennifer CruverKibi
Renee Custer 
Carole Dascani 
Miriam DeFehr
Vicki Deitzler
Brenda Demyan 
Carman Dent
Carole Desoto
Lisa DiVittore
Joy B. Dougherty
Jennifer Doyle
Dr. Carolyn Dumaresq 
Mary Dumaresq
Ann M. Dunkelberger  
Tita Eberly 
Juanita Edrington-Grant
Andrew M. Enders, Esq. 
Holly R. Evans
Paula J. Faralli
Patricia Ferris
Leslie M. Fields, Esq.
David Forney
Abigail Fortino
Jeanne Foster
Matthew Fox
Rickie Freedman
Suzanne S. Friday, Esq.
Deb Fulham-Winston
Jenny Gallagher Blom
Clare L. Garfield
Debbie Garrison
Kathy J. Gates
Traci Gentry
Karen M. George
Linda Gilgore
Richard S. Goldsmith
Lisa Marie Goulet* 
Trisha Grace
Lynn Graham
Suzanne Graney 
Mary Kate Holder Grimes
Peggy Grove
Alexis Guszick
Mary Lynne Haflett
Sarah A. Hall
Dr. Madlyn Hanes 
Christy Hartwick
Margaret Hathaway
Marielle Hazen
Helen Heidelbaugh
Linda A. Hicks
Judith Hodara 
April Holder
Dr. Robyn Holder
Joan R. Holman*
Debra Hoover
Pamela Hopper
Susan Hubley
Amy K. Huck
Ellen L. Brody Hughes*
Kandice K. Hull
Linda Mohler Humes
Betty Hungerford
Jessica N. Johnson Vinton
Marlene Kanuck
Casey Khuri
Hon. Patty Kim
Alice M. Kirchner
Stacy Klann
Allison Kleinfelter
Joanne Kleppinger
Corey Korinda
Tina Ross 
Dr. Sybil Knight-Burney
Ruth Koup
Ruth Ann C. Kroh
Linda C. Kutz 
Ellen Kyzer
Lauren Lagin
Jennifer Lazar
Holly M. Leggett
Karen Lehman
Beverlee Lehr
Susan Lehr 
Lorena F. Lemons*
Rosanna Lindquist
Renee L. Lieux, Esq.
Rosanna Lindquist
Dr. and Mr. Shane & James Lloyd
Julia Mallory
Jean Marfizo King
Sharon Mattern
Stefani S. McAuliffe
Kathryn McCorkle
Mary McGrath
Kimberly A. McKonly
Barbara McLemore
Jeshanah McLeod
Gloria Vazquez Merrick
Elizabeth Mihmet
Kristen Olewine Milke
Barbara G. Minzenberg
Nancy Dering Mock
Shileste Overton Morris
Diane Mulcahy
Elizabeth P. Mullaugh, Esq.
Leah Muroff
Robin Murtha
Janine Naccarato 
Helen Nauman 
Joanne Navarro
Lynn Millar Neely
Natalie Neyer
Ho-Thanh Nguyen
Amy C. Nilsen
Elaine Nissley
Tina L. Nixon
Aaysha Noor 
Nicola Overton
Amanda Owens
Shelly Page
Dr. LaVette R. Paige
Tressia Pankewicz
Kathy L. Pape 
Anandi Patel
Kathleen Pavelko
Beth A. Peiffer
Jeannine Peterson
Linda Pheasant 
Bonnie Rannels
Jane Ransom
Velma A. Redmond, Esq.
Leigh-Ann Reitze 
Heather Richardson
Jessica L. Ritchie
Lisa Ritter
Ashie Santangelo
Robin Scaer*
Kimberly Schaller
Donna Schankweiler
Shaylene Scheib
Alexa Schwab
Madison Schwab
Dr. Michele Sellitto 
Lori Serratelli
Patty Sibbach
Gail Siegel 
Judith Silverman 
Dr. Mary Simmonds
Hilary Simpson
Barbara O. Skelly
Meghan Skelly
Dr. Jill Slutak
Jodie Smiley
Todd C. Snovel
Alyce Spector
Anita Stabile 
Sylvie F. St. Hilaire
Susan M. Steadman
Lenora Stern
Bonnie Stevenson
Adrienne Thoman
Cynthia Tolsma
Lucy Troutman
Hon. Jeannine Turgeon
Sherry Ulsh
Audrey Utley
Tracy Varano-Garrison
Ivette Vasquez-Peske
Leanne Via
Mary Warner
Lorraine Weber
Phyllis Weber
Mary T. Webber Weston
Betty Wilson
Judith R. Windom
Gayle J. Yaverbaum
Carole E. Yon*
Maddie Young