Camp Koala
2013 Grantee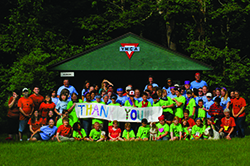 The mission of Camp Koala is to provide grieving children, teens and their families with the tools and resources to help them manage their grief in a healthy way, and to offer companionship in a supportive environment.
The staff at Camp Koala understands that children grieve differently from adults, and that grieving has no set timeframe. A common misconception is that bereavement camps are full of tears and sadness. Not true! Camp is full of fun, good times, and friendship! Most kids don't know that they're not alone until they come to camp. Camp Koala wants each child who attends their camp to leave with a sense of hope, that they are not alone in their grief, and hope that they will continue to seek help in their journey towards healing. Since loss knows no bounds, Camp Koala is provided free of charge to all camper families.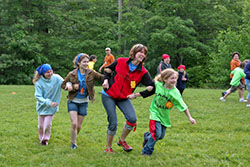 In 2013, Camp Koala received a $1,000 grant for their family grief support groups. Funding to support the Family Grief Support Groups offered to grieving children, teens, and their families. The program offers peer support and breaks the isolation grieving individuals often experience. Every season many single mothers come to the support groups with their family and report problems seeking financial and legal advice to help them stabilize their home life. It is Camp Koala's hope to keep these families together and ease the burden of these single mothers. Some of the topics that have arisen in the past include custody issues, mortgage help, settling estates and basic needs such as food and shelter.