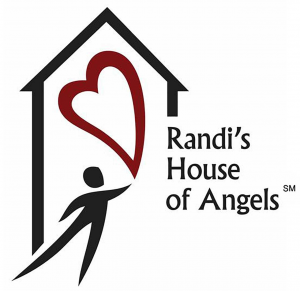 Randi's Race: A 5K Run/Walk for Hope and Courage in memory of Nancy Chavez's beloved daughter, Randi Lee Trimble, who was murdered in East Pennsboro Township on January 10, 2003, by a hit man hired by her husband. Both men are now serving life terms with no chance of parole. This year marks the 15th anniversary of Randi's death.
Since her daughter's death Nancy Chavez has been an advocate for victims of domestic violence. She established Randi's House of Angels (RHOA), a project of The Foundation for Enhancing Communities, that supports children who experience and/are victims of domestic violence.
Over the past fifteen years, Randi's Race has raised more than $473,000 to benefit Randi's House of Angels (RHOA). Over $275,000 has been donated to domestic violence and crime victim agencies that support programs for children. More importantly, RHOA maintains therapeutic programs, including Randi's Kidz Club, a ten-week therapeutic group for children ages 8-13; Randi's Camp, a three-day interactive summer camp; and Randi's Klubhouse, an interactive therapeutic group for children 5-7. To date more than 150 children have received services through RHOA.
Randi's Race is a community event that creates awareness and advocates against domestic violence. You can make a difference. Bring your family, friends and colleagues and enjoy the fun activities for all.
Click here for the 2020 Randi's Race Brochure
For more information on Randi's House of Angels, visit https://randishouseofangels.org/.
Event Information
Remember to stop by the pre-registration table the day of the race!
Registration Information
---