2020 Rising Philanthropist Award Winner
Renee Custer Yemane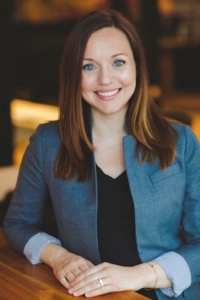 Renee Custer Yemane was born and raised in Harrisburg, and returned home following graduation from James Madison University where she received a Bachelor of Arts in Cultural Communication Studies and Nonprofit Management.
Renee is passionate about giving back to the community that has given so much to herself and her family. She was the first Executive Director of Harrisburg Young Professionals from 2011-2015, where she was given the opportunity to become involved in the Harrisburg community and learn so much about what makes it special. Today, Renee serves as the organization's Board President and is actively involved in furthering its mission of making Harrisburg a better place to live, work and play while developing and retaining future leaders.
Renee is a founding member of The Hill Society at the Hilton Harrisburg, and is a proud member of The Dream Team for The Fund for Women and Girls at TFEC. She was a 2016 recipient of the Central Penn Business Journal's Forty under 40 award, a 2018 recipient of the Central Penn Business Journal's Women of Influence award, and a 2015 recipient of the YWCA of Greater Harrisburg's Tribute to Women of Excellence. Renee resides in Harrisburg with her husband, Meron, and their daughter, Noelle.