$2,000 in general operating support – apply by August 31, 2021!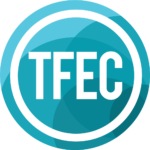 HARRISBURG, Pa. — (July 1, 2021) – The 2021 Emerging Philanthropist Fund Grant Application is now available and accepting submissions. The Emerging Philanthropists Fund was created in 2014 by the inaugural class of the Emerging Philanthropists Program (EPP). EPP is a partnership between The Foundation for Enhancing Communities (TFEC) and Harrisburg Young Professionals (HYP). 
In 2021, the Emerging Philanthropist Fund seeks grant requests addressing general operating support. This one-time opportunity offers a grant award of $2,000 for registered 501(c)(3) nonprofit organizations serving Harrisburg and its surrounding areas. Organizations are not required to be located in Harrisburg City and the surrounding areas but must provide services within or to these areas. 
Eligible organizations addressing this focus are invited to apply for the grant by answering these four questions in two pages or less:  
What would your organization do with $2,000?

 

Describe the proposed project, the geographic area it will serve, the audience to be served, and why that audience was selected.

 

Explain what success looks like and how can it be measured? (i.e. collecting value statements, numbers served, surveys, photos)

 

How has the COVID-19 pandemic affected your organization's overall operations?

 
In addition, please include the applicant organization's name, address, phone, and web address, and the name, title, address, phone, and email for the application contact. Applications that do not answer all four questions will not be considered.  
Complete applications must be submitted via email as an attachment to dbrotherton@tfec.org by 4:00pm on August 31, 2021; materials will not be accepted after this date and time. Mailed materials are not needed for this application. One award will be made and the organization that is awarded this grant will be asked to document, update, and report upon progress and challenges. 
 ### 
 About the Emerging Philanthropist Program 
The Emerging Philanthropists Program seeks to engage Harrisburg's emerging business and community leaders with the great possibilities that lie within philanthropic endeavors in Harrisburg. The program has been running for seven years and graduated over 100 young professionals. The program engages emerging philanthropists in questions such as: What does it mean to be philanthropic? How do I understand the needs of our community? and What can I do to make an impact? Additionally, the Emerging Philanthropist Program provides resources and educational opportunities for Harrisburg's developing leaders who wish to be actively engaged in giving back to their community.