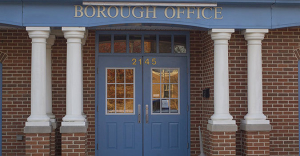 The Camp Hill Community Foundation (CHCF), a regional foundation of The Foundation for Enhancing Communities, is pleased to announce their 2015 grant recipients.
CHCF's strategic grantmaking focus is to invest in innovative, collaborative approaches and solutions to community problems, and to support projects that have the potential for the greatest impact on the quality of life and positive outcomes for individuals and families living in Camp Hill.
A total of $8,320 was awarded to the following nonprofit organizations:
Camp Hill Eisenhower Elementary School – $1,500.00

Project: 2015 Arbor Day Celebration
Description: A science, language arts, and history based program, the 2015 Arbor Day Celebration will be tailored to teach the value of trees inclusive of every one of the 300+ students enrolled at Eisenhower Elementary School and their teachers

The Lion Foundation – $5,320.00

Project: Purchase four 8' durable cast iron benches
Description: Benches will be placed next to the tennis courts in Siebert Park, one for each court, as well as a new hitting backboard to replace the one demolished during construction of the new facility

New Hope Ministries – $1,500.00

Project: Workforce Development & Job Training
Description: This will benefit low-income individuals residing in Camp Hill who are specifically looking to obtain job training and educational assistance
Please click here for more information about the Camp Hill Community Foundation.