Energizing and Engaging Your Board! – 9 Tips YOU Should Try!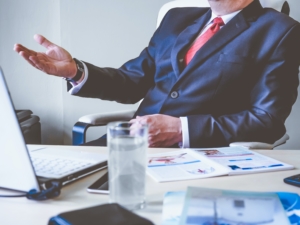 How do you keep your Board engaged, motivated, and energized? While there is no silver bullet that will instantly change the operating framework of your Board; The Foundation for Enhancing Communities (TFEC) partnered with Helix Strategies, LLC for a three-part capacity building workshop series, and our first session focused on methods and strategies that you can implement to engage your Board members better to help you achieve your organizational goals. Here are some methods we suggest you try: 
Standardize Expectations  
People learn in different ways. Some model certain behaviors, some are visual learners, some rise to the occasion, and some need to see things written down. Having Board member expectations written down communicates what they are responsible for, and during times of evaluation, you have something to reference. Board member expectations are like a job description; they can also make your Board feel empowered to do things and like they are a part of the group.   
Empower Committees  
Committees are the go-between among staff and the Board. Besides the day-to-day management, committees should be carrying the bulk of the weight. Having internal conversations about what to send up to a committee from the staff and send down from the Board empowers committee members to accept their role and help you achieve your goals.  
Organized Meetings  
Start every meeting with the mission; this helps to reset and frame the conversation for the duration of the session. Using consent agendas and not using report-outs empowers the committees on their decision-making authority. It keeps the Board informed of decisions made and conversations that are still in progress. Frame the discussion portion, which should be the majority, of your meeting around advancing the goals of your strategic plan. Stay on time and thank your Board members for volunteering their time to serve with your organization. Lastly, send meeting materials out ahead of the meeting time so that Board members can stay informed and actively participate in the discussion.  
Retention  
RETENTION is always easier than RECRUITMENT. If you have the choice between supporting current Board members that are engaged or have significant potential to be engaged, rather than recruiting new members to join your Board, use the existing members to become the voices of influence in the community to spread your mission.   
Annual Check-Ins  
Meet with your Board members or volunteers at least once a year. Frame these meetings as an informal conversation; your volunteers are an essential part of your organization to help you achieve your mission. Are they feeling fulfilled in their role? Are they feeling appreciated? Allow your volunteers adequate time to share their voices.  
Diversity Equity and Inclusion  
How do you open the door so that people find you, rather than having to seek out new volunteers? Connect with local community organizations to find individuals from those who you serve, find people with a passion for your mission who can help you achieve your organizational goals.  
Retreat  
Retreats can seem like a large undertaking to nonprofit leaders. While this might be harder during times of social distancing, consider replacing a Board meeting with a virtual retreat and setting time aside to talk about the big picture of the organization. Board meetings can sometimes be bogged down with action items and smaller steps; this opens the door for high-level discussion for where you want to be one to three years from now.  
Energize Your Chair  
In a perfect world, every member of your Board is energized about your mission, and that can take a lot of time and energy. If you can only focus your energy on one or a few people on your Board, ensure that one of them is your Board Chair. They are your best advocate to the rest of your Board members, and being over-communicative with them will help your organization further your goals.  
Board and Volunteer Evaluations  
Just as you have an evaluation in your professional career, so should your Board in their capacity to volunteer for your organization. 36% of Boards never have some type of evaluation. Ask questions such as: "I understand and support the mission," "I am knowledgeable about the programs," "I assist with fundraising and donate," and have your Board members rate themselves on a scale of 1 to 5. Every quarter, review any changes or updates to these questions, and hopefully, they move closer to the higher end of the rating scale.  
So, which one will you try first? Maybe hold a retreat to discuss big-picture thinking. Or schedule 1-on-1 meetings with Board members to discuss their thoughts and feelings about being a volunteer. How about writing standard expectations for all Board members and volunteers? Whatever you decide to do, we hope you will use these tips and tricks to build an engaged and energized Board armed with the knowledge to serve and improve our communities.  
For more information on TFEC's Capacity Building workshop series in partnership with Helix Strategies, LLC, visit www.tfec.org/capacitybuilding.  
Did you find this article helpful? Share it with your network using the links below!