2014 Grantee of The Kids Trust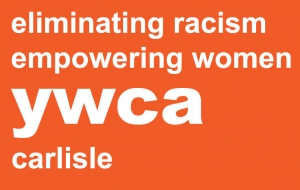 The mission of YWCA Carlisle is the elimination of racism, the empowerment of women and girls, and the promotion of peace, justice, freedom, and dignity for all. YWCA Carlisle has in its 96th year provided the local community with quality programming including a preschool, youth programs, summer camps, and adult programming. Additionally, each local YWCA, including YWCA Carlisle, offers programs focused on racial and social justice issues and women's economic empowerment.
In 2014, Sexual Assault/Rape Crisis Services of Cumberland County (SA/RCS), one of YWCA Carlisle's main program areas, received a $2,526 grant from The Kids Trust to expand GIRLZ Camp to include girls from the Shippensburg Area School District for a week of camp in Shippensburg.
GIRLZ Camp provides an opportunity for girls, aged 12-15, who have experienced sexual assault/abuse to connect with one another in a therapeutic environment. The concept of GIRLZ Camp was created as a means to address the trauma of sexual assault/abuse as well as to provide prevention education to help reduce the incidence of future victimization in this age group.
Each day, campers learn and practice skills to identify and assertively communicate feelings associated with the sexual violence they have experienced. Campers participate in educational programs facilitated by SA/RCS and Shippensburg Community Resource Coalition (SCRC) Counselors, as well as other professionals, in order to enhance learning for each topic. Following each presentation, the girls meet as a group to discuss the topic and how it relates to each of them. Many clients of SA/RCS have described feelings of shame, guilt, and isolation following their sexual assault. They indicate that although their families and friends desire to help, they are unable to fully understand the victims' individual experiences. Because a group setting permits the girls to spend time with others who have experienced and witnessed similar traumatic events, it allows them to move beyond negative feelings and begin the journey of healing. Recreational activities are incorporated into each day. Campers are given the opportunity to participate in activities such as crafts, games, and swimming as well as two field trips during the week. This allows the girls to interact in a relaxed way and begin to work through their individual challenges in a meaningful and impactful way.
For more information on YWCA Carlisle, visit www.ywcacarlisle.org.
About The Kids Trust
The mission of The Kids Trust is to help young children of abuse grow up in a happy, safe, and exciting environment. The Kids Trust was created in 2005 by and in memory of Gary L. Houck, Jr. At the age of 29, Gary became a victim of suicide. Gary's wish was to create a fund that would provide support and services to young children who are living with physical or emotional abuse, or neglect. The Kids Trust is a fund of The Foundation for Enhancing Communities.
The Kids Trust grants once a year with the deadline in early April. Click here for information on 2015 grantees. Click here for more information on this and other grant opportunities available through TFEC.