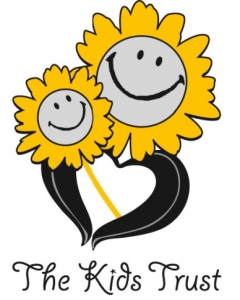 The Foundation for Enhancing Communities (TFEC) is pleased to announce The Kids Trust Fund grantees for 2015. The Kids Trust, a fund of TFEC, was created in 2005 by and in memory of Gary L. Houck, Jr. Gary's wish before his death was to create a fund that would provide support and services to young children who are living with physical or emotional abuse, or neglect. The annual competitive grantmaking program is for nonprofit organizations providing programs and services for children of abuse and their families in the counties of Cumberland, Dauphin, Franklin, Lancaster, Lebanon, Perry and York.
A total of $32,000 was distributed through 2015 grantmaking; grantees for 2015 include:
Domestic Violence Services of Cumberland & Perry Counties, $4,500.00 for their children & youth program;
Harrisburg Area YMCA, $2,500.00 for the Northern Dauphin County YMCA mentoring program;
Lebanon Rescue Mission Inc, $2,445.00 for the playground revitalization project;
Leg Up Farm Inc, $4,115.00 for their animal-assisted therapy group;
Pennsylvania Family Support Alliance, $3,500.00 for "The Front Porch Project";
Pressley Ridge, $2,500.00 for a new mental health clinic at Steelton Highspire Elementary School;
Sexual Assault Resource and Counseling Center, $3,840.00 for their "Building Healthy Relationships" summer program;
Turning Point Women's Counseling and Advocacy Center, $2,500.00 for "From Victim to Survivor: Empowering Teenage Girls Who Have Endured Childhood Sexual Abuse";
United Methodist Home for Children Residential Care Inc, $2,500.00 for Hatha Yoga Classes;
YWCA Carlisle, $3,600.00 for "Girlz Camp".
The Kids Trust is largely supported by its annual Run on the Roof fundraiser to be held Friday, June 19, 2015 through Saturday, June 20, 2015 at Madden Physical Therapy, 5425 Jonestown Road, Harrisburg, PA. Grant award checks will be presented at the event on Saturday, June 20, 2015 at 12:00pm.