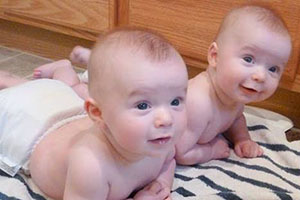 The Foundation for Enhancing Communities (TFEC) is pleased to announce grants awarded to local nonprofit agencies through the Perry County Community Foundation (PCCF), a regional foundation of TFEC. PCCF's strategic grantmaking focus is to invest in innovative, collaborative approaches and solutions to community problems, with the goal of funding programs and services with the potential for the greatest impact on the quality of life and positive outcomes for individuals and families living in Perry County.
PCCF received grant requests totaling over $25,000. Grantees for funding in 2015 include arts & cultural organizations, human services providers, education opportunities, and more. Grantees include:
Arc of Cumberland and Perry Counties, $978.15 for their Early Education Center of Perry County;
Employment Skills Center, $2,000.00 for the Nurse Aide Training and Employment program;
Healthy Steps Diaper Bank, $1,000.00 for the Critical Diaper Need project;
Historical Society of Perry County, $1,884.50 for the Dromgold Heating/Air Conditioning Project;
Pennsylvania Family Support Alliance, $3,000.00 for The Front Porch Project;
Perry County Council of the Arts, $1,500.00 for an Arts-in-Education Residency (Historical Mural at West Perry);
Perry County Food Bank, $1,560.00 for the Plant, Prepare, Partake program – Better Living Through Nutrition and Exercise;
Perry County Literacy Council, $2,000.00 for the 2015 Community Literacy Partners in Technology Education program;
Perry Human Services, $875.00 for "Heroin/Prescription Drug Addiction-It's a Perry County Problem";
Rebuilding Together Greater Hbg Inc, $1,000.00 for the Home Repair Program;
Retired Senior Volunteer Program of The Capital Region Inc, $1,500.00 for The Plant Zone – afterschool and summer program;
Ronald McDonald House Charities of Central PA, $500.00 for The House that Love Built.
A total of $17,797.65 was distributed through the Perry County Community Foundation. Additional funding opportunities are available through The Foundation for Enhancing Communities throughout 2015. Organizations should visit www.tfec.org to learn how to apply and review grant guidelines.