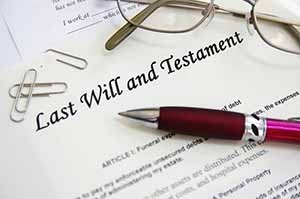 In addition to accepting direct contributions, The Foundation for Enhancing Communities (TFEC) assists donors in making planned gifts. Often these gifts are deferred based upon personal estate planning and the income needs of the donor. Even though gifts might be deferred, the gifts could have immediate tax benefits. Deferred gifts include bequests, charitable remainder trusts, charitable annuity remainder trust, charitable lead trusts and real estate with retained life interest.
How it works:
You include TFEC in your will as a bequest; we can help you or your attorney with recommended language.
You determine the type of fund you would like to establish with your gift and which nonprofit organizations will benefit from your gift.
We set up a special fund in your name, in the name of your family, in honor of someone, or any other name you choose.
Your charitable gift is excluded from your assets for estate tax purposes.
Our professional program staff can help you determine the areas of community need that would be most impacted by grants from your gift if you desire.
Yearly grants will be made in the name of the fund you establish (if you prefer, grants can be made anonymously).
We handle all the administrative details.
Your gift is placed into an endowment that is invested over time. Earnings from your fund are used to make grants as you have directed through your fund establishment. Your gift–and all future earnings from your gift–are a permanent source of community capital, helping to improve it forever.
Donors who make a planned gift are invited to become members of our 1920 Legacy Society. Members of the 1920 Legacy Society receive:
special recognition in our Annual Report and on our website
invitations to all TFEC events
and a gift to thank them for their planned gift
Below is a testimonial from Legacy Society members Linda Miller and Rob Adelberg
"We are fortunate enough to be able to establish an endowment fund, the Maple Hill Fund, and it's wonderful to know that our wishes on behalf of community betterment – for improved health and social wellbeing, child development, food and housing security, and animal welfare – will be effectively and respectfully administered beyond our lifetimes. To ensure the future success of our current fund, we decided to leave a portion of our estate through a planned gift in our will to help increase the fund balance and in turn any future grants. We chose to create our fund and entrust our legacy with TFEC because they offered us the satisfaction and peace of mind of knowing that our commitments will be honored, through this bequest, to grow in perpetuity."
– Linda Miller and Rob Adelberg, 1920 Legacy Society Members
For information on how to make a planned gift, please contact Jennifer Doyle, Director of Development & Community Investment, at jdoyle@tfec.org.