HARRISBURG, Pa. – The Foundation for Enhancing Communities (TFEC) recently added four members to its team and promoted one team member. TFEC also welcomed five new members to its Board of Directors at the start of the new year.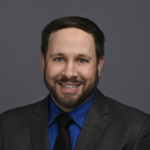 Michael Blymier – Marketing & Communications Officer
Michael joins TFEC after 12 years at Franklin & Marshall College as the Director of Athletic Communications. His experience and expertise will bring invaluable insight to the TFEC Marketing & Communications Team. His responsibilities include overseeing the entire Marketing & Communications strategy for TFEC, serving as the liaison for the Marketing & Communications Committee, and working to increase the visibility of TFEC in the local community.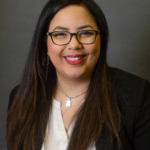 Andrea Iguina-Perez – Interim Program Officer of Community Investment
Andrea was promoted from her previous position, Community Investment Associate, and now serves as the Interim Program Officer of Community Investment. Andrea will oversee all of TFEC's grant opportunities (excluding the Fund for Women & Girls and regional community foundations) throughout the year and work with grant-seeking organizations.  Before joining TFEC, Andrea worked as the Project Coordinator of Agenda Ciudadana Foundation. This non-profit organization promotes participatory democracy in which the government and citizens work collectively to transform society.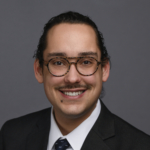 McLane Lydell – Community Investment Associate
McLane joined the TFEC team as the Community Investment Associate, where he will work with the Program Officer of Community Investment on all of TFEC's grant opportunities. A Central PA native, McLane is excited to join the TFEC team and give back to the community he has called home for so many years.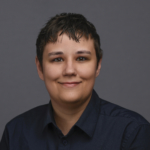 Ashlee Morley – Scholarship Associate
Ashlee Morley joins the TFEC team from her previous role with PHEAA. As the Scholarship Associate, Ashley will work with the Scholarship Coordinator on all of TFEC's scholarship opportunities. TFEC is home to over 100 scholarship funds that all benefit local students, and her work will ensure that scholarships make education possible for all of those who wish to pursue higher learning.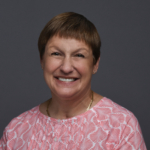 Jenny Black – Administrative Assistant
Jenny Black joined TFEC as the Administrative Assistant in October 2020. Her responsibilities include greeting guests that come to TFEC's offices and overseeing the daily administration of TFEC as a whole. Jenny came to TFEC from Audi Mechanicsburg, a Sun Motor Cars dealership.
Board of Directors Members
The TFEC board of directors also welcomed new members; Judy S. Blust, a professional in the field of education for 37 years; Robert C. Grubic, Chief Executive Officer for Herbert, Rowland & Grubic, Inc., Beth Ann Hancock, Principal – Deep Water Point, Amanda Martin Owens, Vice President, Brand & Market Strategy for Capital BlueCross and Samir S. Parikh, Vice President for Morgan Stanley Wealth Management. TFEC thanks them for their willingness to serve and look forward to working with them.
About The Foundation For Enhancing Communities
The Foundation for Enhancing Communities (TFEC), a community foundation, inspires giving by partnering with donors to achieve their charitable goals, and strengthens our local communities by investing in them now, and for future generations. Founded in 1920, TFEC has been serving the South Central Pennsylvania counties of Cumberland, Dauphin, Franklin, Lebanon, and Perry, and the Dillsburg Area for 100 years. Regional foundations of TFEC include the Greater Harrisburg Community Foundation, the Franklin County Community Foundation, the Mechanicsburg Area Community Foundation, the Perry County Community Foundation, and the Dillsburg Area Community Foundation. For more information please visit www.tfec.org.