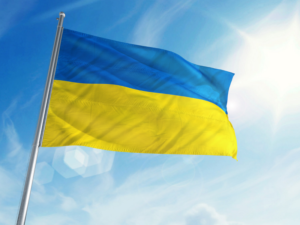 You watch the news; you see the hurt in the world and feel moved to give back. Where do you turn to make an impact? In the spirit of partnering with a community of givers in a personalized way to change lives, the TFEC Ukraine Relief Fund answers the question you've been asking yourself the most: how can I help?  
The TFEC Ukraine Relief Fund gives our donors the opportunity to make a difference in this global conflict. Giving internationally can be challenging sometimes and you want to make sure your contribution will do the most good.  
Your investment and partnership with TFEC in this cause support local organizations on the ground. TFEC will partner with a US-based charity that serves Ukraine to provide the basic needs that its citizens desperately need.  
TFEC has responded to crises like this before. Our COVID-19 Community Response Fund granted over $300,000 to local organizations responding to the pandemic. Our TFEC's Relief Fund for Japan granted over $28,000 to help individuals and families affected by Typhoon Roke in 2011. 
You can trust that your gift will provide the essential services that help the Ukrainians who need it most.  
The situation in Ukraine is fluid and ever-changing. The needs now may not match needs later, but with your support today we can usher in a brighter tomorrow for the people of Ukraine.
GIVE TODAY AT fund/?fund-name=tfec-ukraine-relief-fund.