HARRISBURG, PA — The Foundation for Enhancing Communities (TFEC) recently added two new members to its Board of Directors and four new members to its team. TFEC is happy to welcome these new members and looks forward to working with them.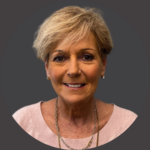 Cydnee Cohen – Board Member
Cydnee joined the board in February 2023. For 35 years, she taught students with special needs in the East Pennsboro Area School District. She was an officer for the East Pennsboro Education Association, and during that time, was a member of the Pennsylvania State Education Association (PSEA) Leadership Development Committee including holding the position of vice-chair for two years and chair of the state committee for four years. After retiring in 2016, Cydnee became an independent stylist for Cabi. She is currently a member of the Brandywine Ladies Auxiliary in Chester County and a member of the Tri-Count Federation of Democratic Women.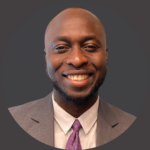 Romeo Azdonekon – Board Member
Romeo joined the board in February 2023. He currently serves as the Vice President of Student Services and Chief Diversity Officer at Central Penn College and is also the chair and administrator of the President's Commission on Diversity and Inclusion. In addition, Romeo serves on the board of Phil Academy Preparatory School in Ghana, West Africa.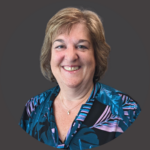 Celina Bertovic – Program Officer for Educational Opportunities
Celina joined TFEC in August of 2022. Prior to TFEC, she worked for the Central Dauphin School District as the College and Career Coordinator for six years and one year as Administrative Assistant to the Central Dauphin Cyber Academy Principal. Celina is excited to be a part of TFEC and bring her extensive experience assisting high school students with post-secondary preparation.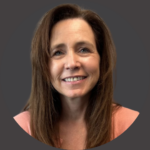 Michelle Richwine – Program Officer for Educational Opportunities
Michelle came to TFEC in June 2022, bringing over 15 years of experience in education administration. Most recently, she served as the Administrative Assistant to the Principal at Cocalico High School. TFEC is home to over 160 scholarship funds that all benefit local students, and her work will ensure that scholarships make education possible for all of those who wish to pursue higher learning.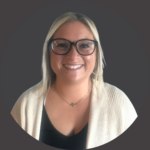 Brooke Clark – Philanthropic Officer
Brooke joined the TFEC team in September 2022. She has over two years of nonprofit experience, previously serving as the Director of Membership & Special Events at the Greater Harrisburg Association of REALTORS®. Brooke works closely with The Fund for Women & Girls and the Emerging Philanthropists Program and serves as the staff liaison to the Perry County Community Foundation.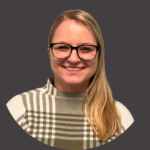 Jessica Graybill – Marketing & Communications Associate
Jessica came to TFEC in December 2022 from her previous role as Marketing and Communications Director at YWCA York. She has been in the nonprofit communications field for over four years. Jessica works closely and collaboratively with the Marketing & Communications Officer and all of TFEC in the execution of TFEC's marketing needs.
###
ABOUT THE FOUNDATION FOR ENHANCING COMMUNITIES
The Foundation for Enhancing Communities (TFEC), the 18th oldest community foundation in the United States, inspires giving by partnering with donors to achieve their charitable goals, and strengthens our local communities by investing in them now, and for future generations. TFEC has been serving the South-Central Pennsylvania counties of Cumberland, Dauphin, Franklin, Lebanon, and Perry, and the Dillsburg Area for 102 years. Regional foundations of TFEC include the Greater Harrisburg Community Foundation, the Franklin County Community Foundation, the Mechanicsburg Area Community Foundation, the Perry County Community Foundation, and the Dillsburg Area Community Foundation.
For more information on TFEC, please visit www.tfec.org.