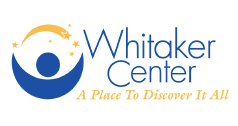 The Whitaker Center for Science and the Arts is the mid-state's premier center for arts, education, entertainment and cultural enrichment. The Whitaker Center serves as a center for scientific, artistic, cultural and educational activities to enhance the region's quality of life and economic vitality.
The Whitaker Center is looking for volunteers to provide enthusiasm, talent, intellect and creativity to maintain and expand their exceptional programs! If you are interested in discovering what you can do, The Whitaker Center invites you to join as a volunteer. Whether answering questions about an exhibit, greeting school groups, helping guests to their seats in one of our theaters, or answering phones in the administrative office, volunteers are involved!
If you love live music and entertainment, begin your volunteer experience today! Call 717-724-3857 or email volunteers@whitakercenter.org.
You can also learn more about the Whitaker Center and volunteer opportunities at www.WhitakerCenter.org.